Fishbourne Learning Map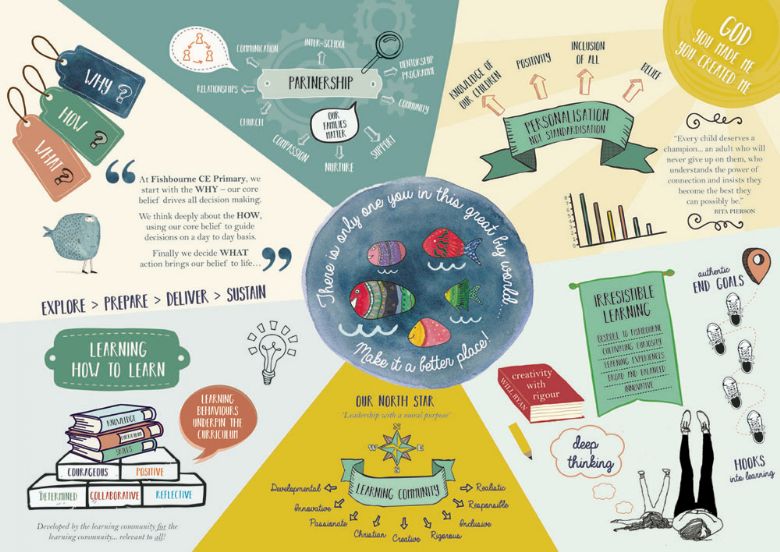 At Fishbourne CE Primary we are passionate about the uniqueness of each of the members of our school but we are also a unique, deep-thinking learning community! We are a values driven school and the Learning Map we have created has been designed by the adults in our school as a daily reminder of our drivers, our WHY! It's up on our staffroom wall - boldy reminding us that at Fishbourne we always start with the WHY- our core belief driving our decision making. We think deeply about our HOW, using our core belief to guide decisions on a day to day basis. Finally we decide WHAT action brings our belief to life.
Do take the time to explore our map which will set the scene of our school. In time, we hope this will become an interactive document which will allow you to explore areas that interest you more fully.