New Playhouse for Reception Class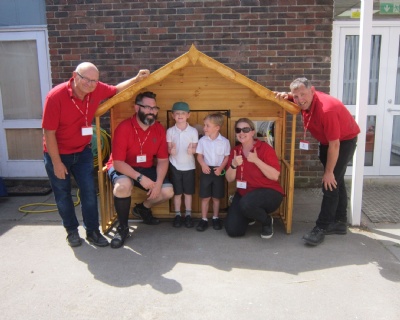 We were all very excited last week when the staff from Bunnings in Chichester came to put up our new play house free of charge.
They worked very hard, carefully putting it all together, so that it was perfect for us. We were all very excited in class and it was lovely to see two of our reception children so keen to help!
Thank you again Bunnings, we are very grateful. We would also like to give a big thank you to our lovely Mrs Pollard for donating the money she raised at FOFS Christmas Wreath workshops to Penguin class.