Flower Festival Success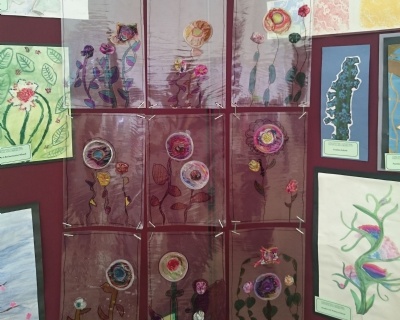 It was so lovely to see our Art Club at Fishbourne School working collaboratively on a piece of artwork for the competition at Chichester Cathedral as part of the Flower Festival.
We created a piece of stained glass art work, inspired by the chagall window at the Cathedral. The theme was 'this earthly paradise' and our artwork centred around flowers. Each child's piece was joined together to form a hanging piece of art.
We received Highly Commended from the judges and is was wonderful to see our artwork displayed at the Flower Festival.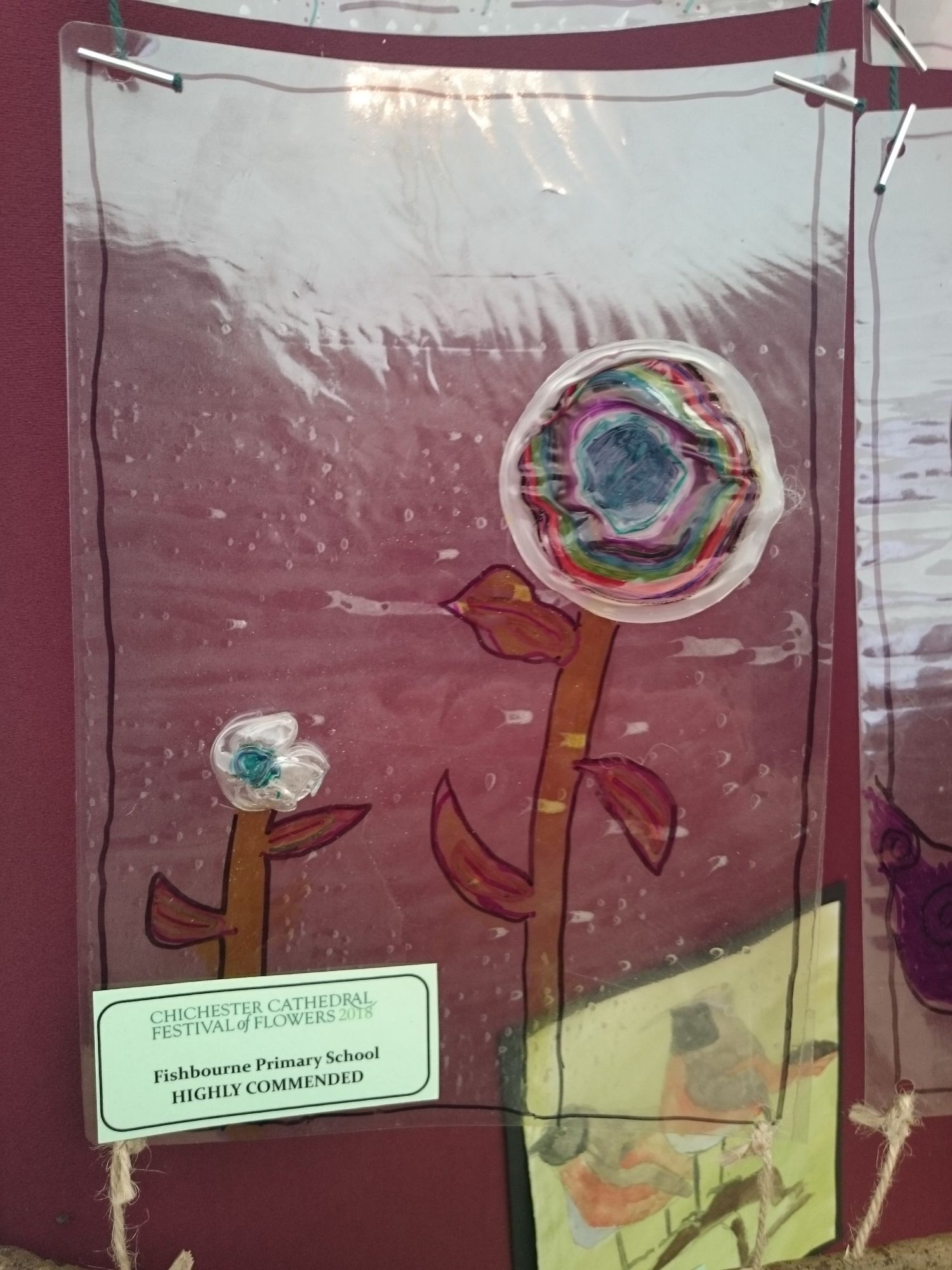 A huge well done to all our art club pupils for their hard work and creativity which really was commendable.