A Surprise Visit to Koala Class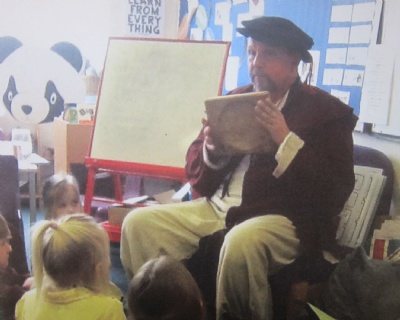 After our amazing trip to Portsmouth Historic Dockyard Koala Class returned to school to find Paolo, one of the crew who accompanied Columbus on his voyages, waiting for them in the classroom! He sat on a chair making rope for the Santa Maria, his ship.
The children had a very exciting afternoon talking to Paolo and asking him questions about his life at sea. There was a 'hands on' workshop where they looked at, investigated and drew the artefacts that Paolo had brought with him.
The afternoon ended with Koala class drawing portraits of Paolo before he headed back to his ship and his next voyage of discovery.