Netball Tournament
Our netball team were fortunate enough to play a tournament in Guildford, accompanied by their coaches Laura Maddicks, Tanya Murphy and Jayne Cartwright.
As anticipated the standard was extremely high with only 2 state schools competing. No trophies or wins but a fantastic effort by all and true team playing. Isabel was a brilliant role model and filled the captain's shoes with ease. She also got player's player, voted by the other teams. Ruby was awarded spirit of netball by the umpires showing fair play at all times although she unfortunately took a bashing from another player. They were all exhausted. It was a pleasure to take them and we couldn't have asked for more determination."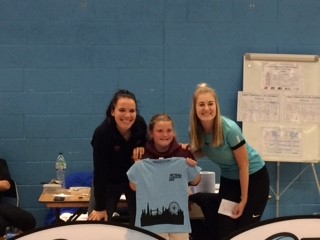 It was such a pleasure to read this report and to realise that children from our school have been recognised for their attitude to the game. We couldn't be any more proud of you girls! Congratulations!