Trip to Marwell Zoo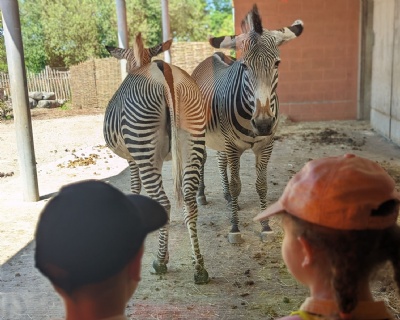 Cheetah Class had an amazing school trip to Marwell Zoo on Friday as part of their latest learning experience, Fur, Feathers and Scales.
It was a bright and sunny day and all the animals at the Zoo came out to say hello. Some of the animals we saw were the rhinos, hippos, meerkats, giraffes and zebras - they were amazing! It was a fantastic opportunity to see the animals in action and discover many exciting facts about them.
Our trip also included a wonderful talk about the animals at the zoo by Mrs Ball's daughter who is a zoo keeper! She asked us if we could make some factual leaflets to hand out to the guests when they visit! We learnt so many new and incredible facts and we can't wait to create our leaflets this week!