Our little fish go swimming!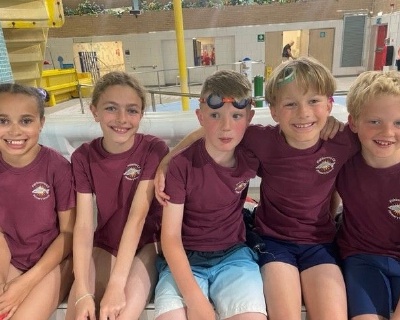 We were so proud to see a team of little fish representing our school at the Cormorants Swimming Gala on Saturday evening. They swam their hearts out and supported each other with such kindness and care.
We came fourth out of six schools and were exceptionally proud of our children! It was also lovely to see older ex-pupils supporting the gala by taking on responsibilities and doing their bit to make the world a better place to be! What an amazing bunch!