A Very Special NATIVITY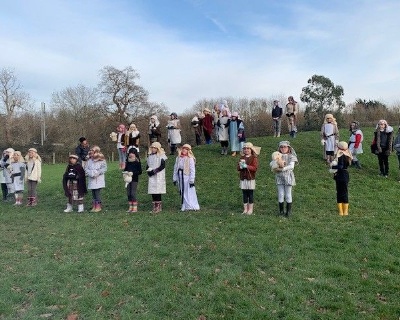 We were lucky to have a dry and sunny day for our nativity play on Wednesday. The children were INCREDIBLE and performed their socks off!
Christmas time over the last two years has been dominated by the pandemic and meant that many of our children have missed the opportunity to be part of the telling of the Christmas story. This year we wanted to give our children a magical memory to treasure of their time at Fishbourne Primary and set out to plan our most special celebration yet. What better than a live nativity play, involving all our children and a sprinkling of animals, telling the Christmas story in the grounds of our school and the Roman Palace. It was such a wonderful setting and made even more magical with the three alpacas to accompany the Kings from Dunreyth and donkeys from The Hayling Island Donkey Sanctuary.