The passing of Queen Elizabeth II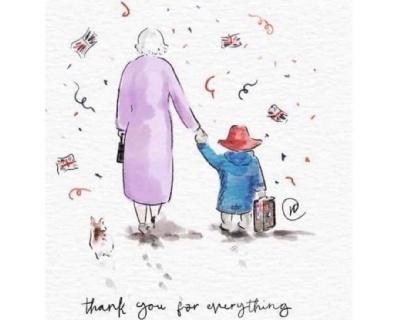 At school today we have given children opportunities to talk in their classrooms about the death of the Queen yesterday, a significant moment in our history.
We recognise that each of our little fish is unique, with their own very personal experiences of bereavement and grief, therefore you may talk about things differently as a family. As a result, we did not come together as a whole school community today to mark this moment because this does not feel like the right time to do when many children will have questions which can be answered in an age appropriate way in their classrooms.
Some of our classes have shared the Newsround Special Edition today as a starting point for talking together. You can find this here:
https://www.bbc.co.uk/newsround/news/watch_newsround
We have a number of resources in school that may support children and families who would like to talk further, including a beautiful collection of picture books which are available in our wellbeing library in the entrance hall. These can be borrowed by families but we do please ask you to return them so that they can also be used by others. The Book Trust have put together recommendations for a range of primary aged books which you can find here:
https://www.booktrust.org.uk/booklists/g/grief-and-loss-5-8-year-olds/