Gareth's Legacy Forest School Day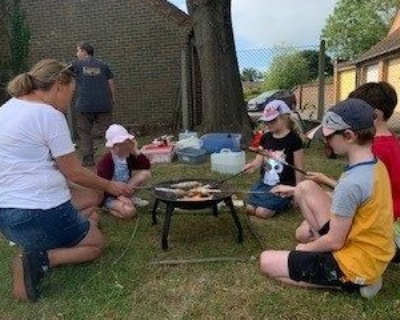 It is just WONDERFUL to see our little fish out in the school grounds learning, playing and relaxing together in their house teams!
We love our whole school Forest School day and the children showcase all the skills they have learned over the years with Chichester Forest School – fire lighting, baking, whittling, playing, weaving, building and so much more!
It is lovely to see our older children supporting our younger and everyone enjoying spending time together as a big school family.
A huge thank you to Dee who provides funding each year for this special event, to Chichester Forest School for their input and all our staff who are making wonderful things happen today!