Celebrating the Queen's Jubilee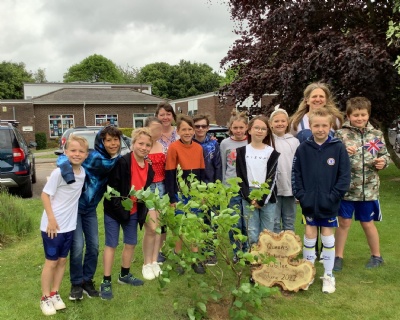 The children had a wonderful day yesterday taking part in Jubilee games, singing, a whole school tea party and researching amazing events over the 7 decades the Queen has been on the throne.
To celebrate the Queen's Platinum Jubilee, we had a fun packed day being Historians in the morning at school researching the 7 decades that the Queen has been on the throne and serving the Country. We created some amazing pieces of art work for our whole school timeline.
The afternoon saw us holding our very own Jubilee games and Parade of Crowns.
We also celebrated the Jubilee listening to a marvellous musical performance by our Young Voices Choir and Charlie Harvey our guest singer.
Our day culminated in our very own tea party.