Fur, Feathers and Scales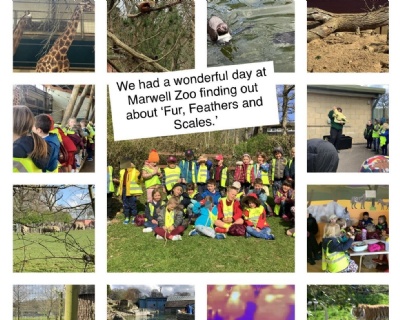 Crocodile Class had an amazing first school trip to Marwell Zoo as part of their latest learning experience.
On a bright but chilly day the animals at the Zoo all come out to say hello, the rhinos, penguins, meerkats, giraffes and tiger were amazing to name but a few. It was a fantastic opportunity to see the animals in action and discover many exciting facts about them.
Our trip also included a wonderful workshop all about giraffes and we learnt some many new and incredible facts.