The Kingdom Gospel Choir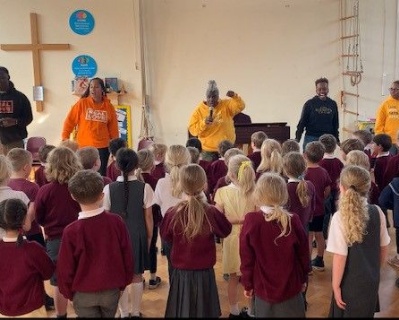 Our little fish have enjoyed the most AMAZING experience today with a visit from the Kingdom Gospel Choir who spent the day spreading pure joy among our school family, leading workshops and performing. Words don't do justice to the impact they have had on all of us today.
Look out for more photos and an update soon.