Our return to the Secret Garden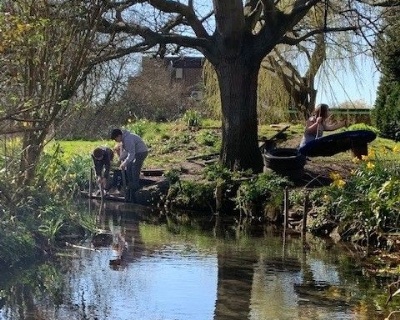 It was wonderful to step foot back into The Secret Garden with Chichester Forest School and our Year 6 children on Friday afternoon. What a treat to be able to enjoy our session in glorious spring sunshine!
The children were delighted to be back in the garden where they can play, explore, follow lines of enquiry and have a truly wonderful, carefree afternoon of joyful learning in the great outdoors! Our Year 6's whittled, baked cakes in the mud kitchen, climbed trees, paddled in the stream, lit fires, munched on smores and had a glorious time.

Watching their play was an absolute privilege and it was lovely to be able to chat with them as they explored and re-discovered the activities that they enjoy so much.

When they returned to the classroom they shared their favourite moments before heading off to start their weekend with a spring in their step!

Our thanks, as ever, go to the incredible team at Chichester Forest School who facilitate this play and learning. We look forward to our sessions throughout the rest of the spring and summer term, culminating in our whole school outdoor learning day in July!