Fantastic Fundraising!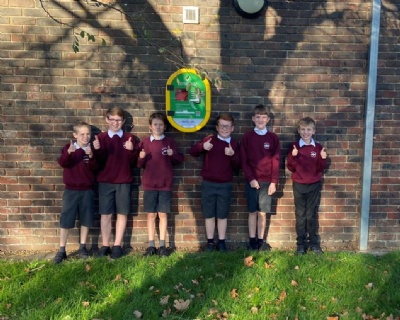 We have some great news! Six boys in Year 6 have managed to raise the funds to install a brand new community defibrillator at Fishbourne School. Thank you so much for all your generous donations!
This amazing piece of equipment is now available to everyone and ready to be used if unfortunately anyone may ever need it.
The community was so amazingly wonderful and generous in supporting the boys mission, we have also raised enough money to enable the defibrillator at the Fishbourne Centre to be relocated to outside the building in a new cabinet so that it is also available 24 hours a day.