Chichester Children's BookFest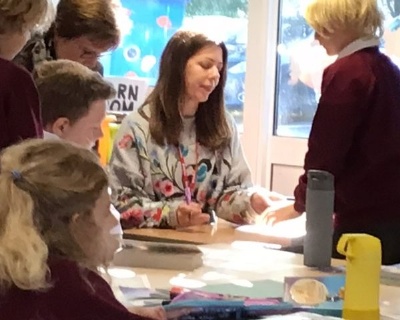 Panthers and Koalas have been reading 'Sky Pirates' in class and today the author of Sky Pirates, Alex English, came into school to meet us! It was very exciting!
Alex talked about her experiences of writing, sharing with us the books she has written so far and the process of getting a book published. She had some valuable words of wisdom for the children including the need for resilience when the writing gets difficult and to just get writing even if it isn't perfect – you can always go back and edit! We also had the opportunity to ask lots of questions.
Finally, Alex took the time to sign the children's copies of Sky Pirates – thank you so much for visiting us Alex!