Grimm Fairy Tales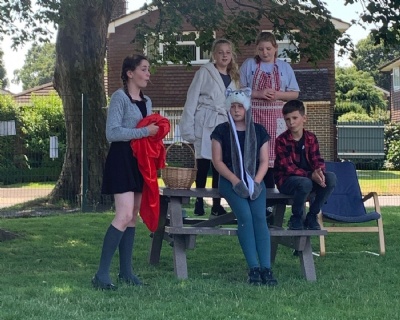 Our amazing Tiger class have worked their socks off preparing to perform their Grimm fairy tales and what a performance it was.
The complexity of the script, the lines that all the children needed to learn and the collaboration required to be show ready where quite something! Nothing has been 'normal' this year and so instead of our performing to our usual crowds of families, our year five class made up the most supportive, encouraging and engaged audience who watched them on a beautifully warm and sunny afternoon while Matthew Servant (Mr Servant's son) filmed them so we could share the performance with families at home.

A huge well done to them all on their achievement and confident, professional performances. We are so proud of them all!