Magical Marwell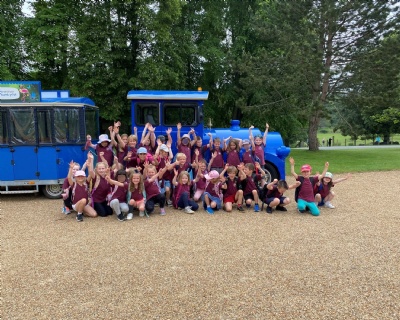 On Thursday 24th June, Elephant class were lucky enough to visit Marwell Zoo! In the Spring Term we completed a brilliant Learning Experience titled 'Magic of Marwell' and were set a special task by one of the zookeepers!
Ashleigh gave us the task of making information packs on the animals at the zoo to send out to schools, as we were all unable to visit the zoo during the pandemic.
Once restrictions were eased, we couldn't wait to arrange a visit and were lucky enough that Ashleigh could even show us around. A big highlight was the sloth because all the children managed to spot him and some of us even saw him climb up the tree (slowly of course!). It was quite a warm day so some of the animals were a little sleepy, but we were shocked at the height of the giraffes and loved the cuteness of the meerkats. Towards the end of the day we were lucky enough to have a sit down with a yummy ice-cream, a very big thank you to FOFS for purchasing these for us with our class spend.
All in all, a brilliant day was had!