Getting Fishbourne Fighting Fit!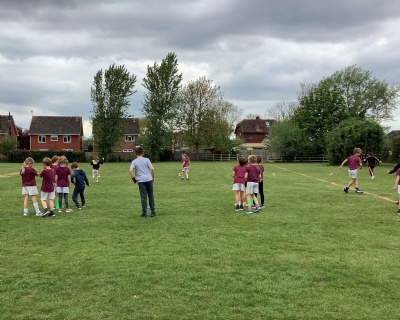 We have been delighted that 85% of our little fish have signed up for our before and after school sporting opportunities this term. These sessions are free of charge and funded fully through our Sports Premium, giving all our young people high quality sports beyond the school day in the safety of their bubbles.
On Friday, nearly 90 children took part in sports clubs before and after the school day. Curtis taught our children from 8am to 4.15pm - engaging and enthusing them with their learning. We are so thankful to have Curtis as a part of our Fishbourne family, the children learn so well alongside him and he inspires them to have fun while doing so!
>
> It is so good to see our children out on the field making the most of the facilities we have and enjoying spending time together.