Plastic Pollution!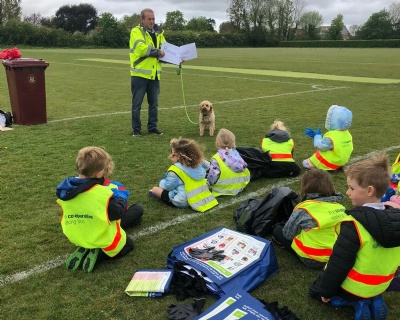 Hippo Class make the Fishbourne Playing Fields a better place to be!
Inspired by their learning experience, Swimming In It, where they had been learning about the impact that plastic pollution has on our oceans, Hippo class decided they wanted to do something to make the world a better place to be!
They took themselves off to Fishbourne Playing Fields where they picked litter for an hour using some wonderful resources provided by Chichester District Council. Kevin Carter then talked them through how they could sort their litter to ensure that everything that could be was sent off for recycling.