Making the world a better place to be!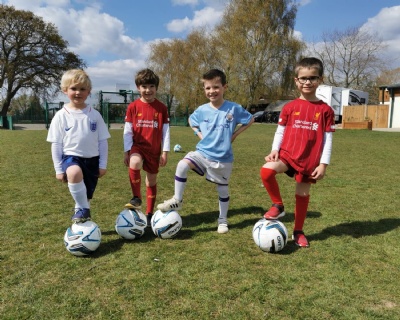 We are so proud of these four children in elephant class who set out to make the world a better place to be.
They spotted that the footballs around school were looking rather sad and deflated and wrote a letter sharing their idea about raising money to replace them so that each class had two footballs to play with during break times. They set up a fundraising challenge involving travelling 8.87 kilometers around the village recreation ground carrying out football drills and raised a whopping £420!
Our school vision is: 'there is only one you in this great big world… make it a better place to be.' This term we are celebrating our learning behaviour 'collaboration' and looking at ways in which people have worked together to make the world a better place. Oliver, Orestis, Luca and Zac have done just this – they spotted a problem, came up with a solution and did something about it. The future looks bright! What an inspiring bunch of children we have at our school!