Lockdown Art Installation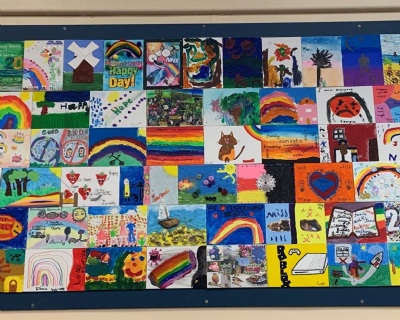 In June 2020, our amazing FOFS team got in touch to ask how they could support our little fish learning at home. An idea took shape which involved inviting the children to contribute to a much larger art installation which would mark this extraordinary time that we are living through.
Each child was provided with a canvas and selection of paints to design their creation. When the children returned in September so too did their works of art which our incredible volunteers have brought together and displayed in the hall I'm sure you will agree that they look incredible and will be a very special reminder of this time.

Our huge thanks to Vanessa and Helen for coordinating this venture and to all our little artists for their amazing contributions! Our learning behaviour 'collaboration' lived out!