Peace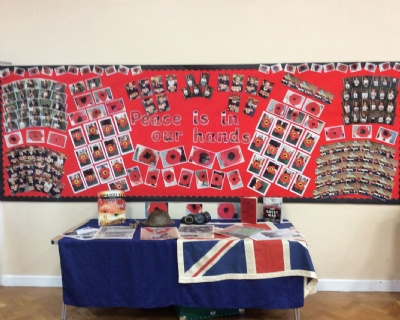 'Should victory in war be celebrated or commemorated?' We have had an incredible week in school focusing on our whole learning experience Peace and answering our line of enquiry question.
The children have been amazing developing their historical skills, asking questions and reflecting on the information they have gathered to support their ideas and opinions.
They have had the opportunity to talk to veterans and to watch short films that were specially created for us by Project 71 and a team of actors, which have helped support their learning and understanding.
They all made their own poppy of remembrance and contributed to our whole school display 'Peace is in our hands' which has formed a stunning centre point in the hall. The week culminated in our Act of Remembrance.
They have inspired us all through their empathy and response to our line of enquiry question. We are so incredibly proud of them all.