Fishbourne reads!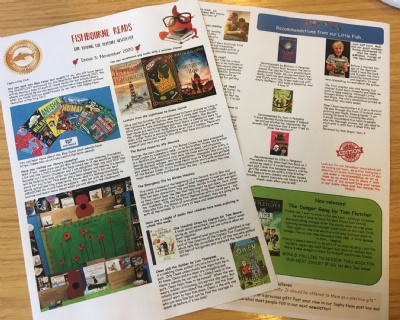 Our latest reading for pleasure newsletter was published yesterday. We introduced these letters last year to share book reviews, interviews with staff and children, new releases and news of our amazing patron of reading, Sophy Henn.
This edition features lots of reviews of books about the war, an interview with Mrs Harris, our guest reviewer Mylo and lots more!
Do check out our Fishbourne Reads section of the school website under the Children tab! We hope you enjoy it!