2020 Time Capsule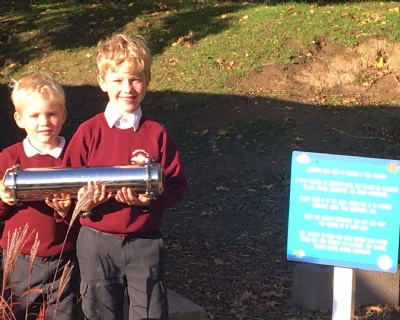 We had a beautiful, autumnal afternoon for the planting of our very special time capsule!
Mylo and Luca brought mum, dad and grandad, to support them in planting the capsule in the soil in our reflective garden under the sign that reads:

Under this sign is planted a time capsule.
It was created in 2020 to mark the return of the children to our school following the Covid-19 Pandemic.
Please open it in the year 2020. Use it to support learning about this historical time.
Look for beauty wherever you are and keep the memory of it with you.

Our thanks to Mylo and Luca who raised money for this project by growing and selling tomato plants during lockdown.