New adventures!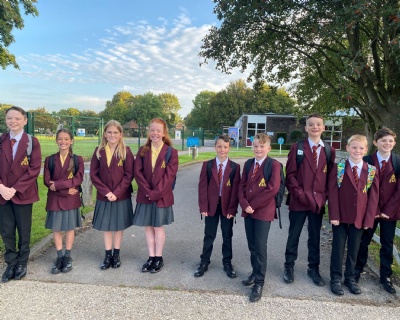 We were delighted to receive this photo yesterday marking the momentous occasion a group of our little fish started their first day at Bishop Luffa Secondary School and the exciting next step of their adventure in learning.
Could we be any more proud of them all?!
Absolutely not! What a wonderful bunch.
We wish all of our Meerkats a very happy first day at their new schools and look forward lots to hearing about how it's been!
Remember – THERE'S ONLY ONE YOU IN THIS GREAT BIG WORLD… Go off and make it a better place to be.