Premiere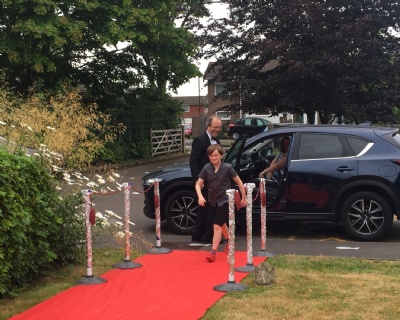 Last night was the first of two special evenings this week set aside to say goodbye to our amazing Meerkat class.
Both bubbles have been busy filming their reflections on their time at Fishbourne and these have been brilliantly weaved together by our very own brilliant Mr Servant and his son, Matthew.
The children arrived to a red carpet and were shown to their VIP seats where they watched Premiere! What an evening! An evening in which we celebrated the uniqueness of each of our meerkats and reminded them of how special they are.
We are so proud of this group of young people and the journey they have been on. They are a wonderful bunch and we wish them well on the next stage of their adventures!