Celebrating V.E Day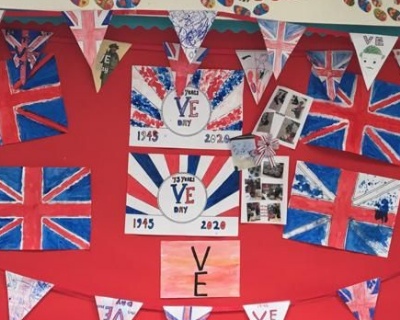 Everyone at Fishbourne School has been busy learning about V.E. Day and celebrating the 75th anniversary of 8th May 1945.
We have carried out our own historical research, we have talked to friends and relatives, who have shared their experiences with us and planned our End Goal: A stay at home V.E.Day party, with bunting, cake ans costumes.
Here are some of the ways Victory in Europe day was remembered by the children and staff at Fishbourne School.