Fishbourne Community Book Exchange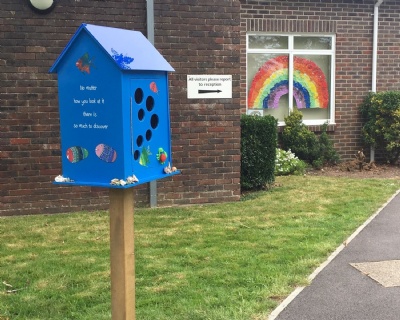 Today we took delivery of our beautiful new Fishbourne Community Book Exchange. Our huge thanks go to Jamie and Hannah Macdonald who have made this for our community.
The idea is that you will be able to pop along to exchange a book you have finished with for one from our box.
We ask you when using this fabulous new exchange to be mindful of social distancing and aware of the spread of Covid-19, taking the precaution of wiping down your new books with an antibacterial spray on your return home.
Look out for more information about it in our next Families Newsletter coming out on Thursday this week.