Running Club Heroes!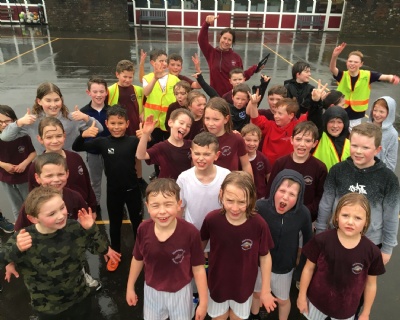 Our inaugural running club turned out to be... memorable!
The rain tipped down but it didn't dampen our spirits and everyone threw themselves in with great enthusiasm and had a great time! Did you know our new running track squeaks in the rain?! Come and try it some time!