Young Voices 2020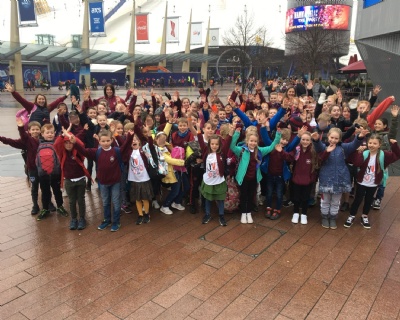 Our Young Voices experience on Wednesday was INCREDIBLE. We could not possibly have been any more proud of the 71 children who came together to form our Young Voices choir.
They were exceptional ambassadors of our learning community. The children had an amazing day, an experience to be remembered for many years to come. The atmosphere at the 02 Arena was electric and it was an absolute privilege to spend the day with the children. The lyrics of 'Larger than life' spoke loud and true to our learning community
You could fly higher than the sky, shine brighter than the stars. and our children did this yesterday with great pizazz!