Mrs Christmas returns!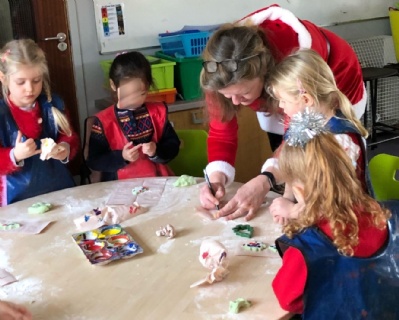 Our lovely Bursar was very excited that it is the time of year where she can transform back into Mrs Christmas and help the Reception children create beautiful decorations to take home next week.
Thank you so much Mrs Clutton for going out of your way to organise, facilitate and just be wonderful to our very lucky Hippo Class, they had a lovely morning with you!