Visitors to Hippo Class!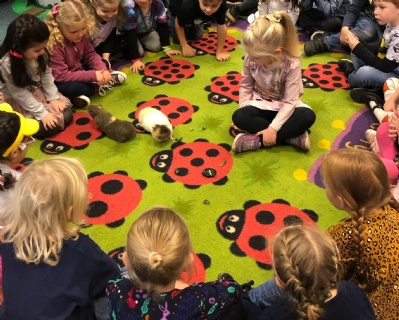 We were all very excited in Hippo Class when Olivia brought in her guinea pigs, Peach and Peanut.
We loved having a little cuddle with them both and learnt lots about what they eat and how to look after them! Thank you so much to Olivia and her Mummy and Daddy for bringing them in to show us!