Hippo Class Parent Meeting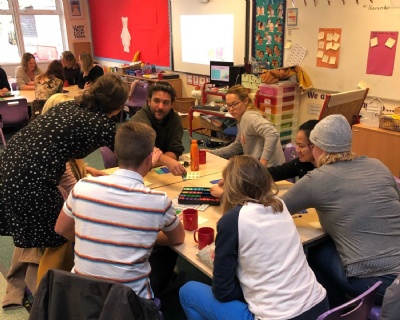 We were delighted with the turnout of parents who attended our Early Years Meeting on Friday afternoon.
This was the opportunity for the parents to meet our Chair of Governors, Julie Barwell, as well learn a little bit more about what their children get up to whilst they are at school.
We are hoping that it has given them an insight in the way we teach phonics, maths and reading at Fishbourne. During the session, the parents even had the opportunity to impress Mrs Harris and myself with different ways of making number bonds to 10 using Numicon.
A big thank you to everyone who came along, we really hope it was useful and insightful afternoon!