Flying Lemurs Party!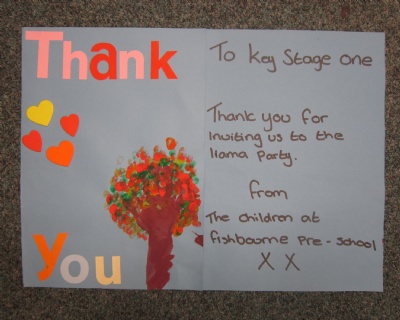 The key stage one and early years children were so excited to receive some very special post!
After our sensational 'Flying Lemurs' party, our wonderful audience from Fishbourne Pre School took the time to thank the children for their amazing performances! Their wonderful card made our day!