National Poetry Day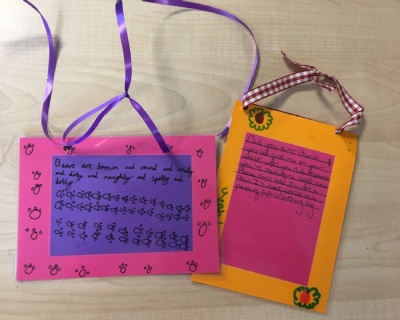 It was a coincidence that National Poetry Day fell during our Perform whole school learning experience but we were delighted to seize the opportunity to mark the occasion!
Our Year 6 children have scattered poetry around the school site in a guerrilla poetry experience… you may see them tied to trees and railings.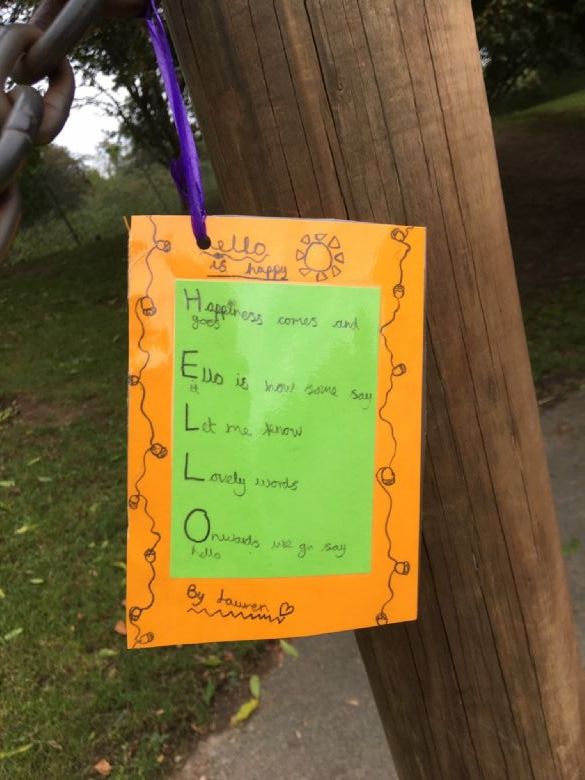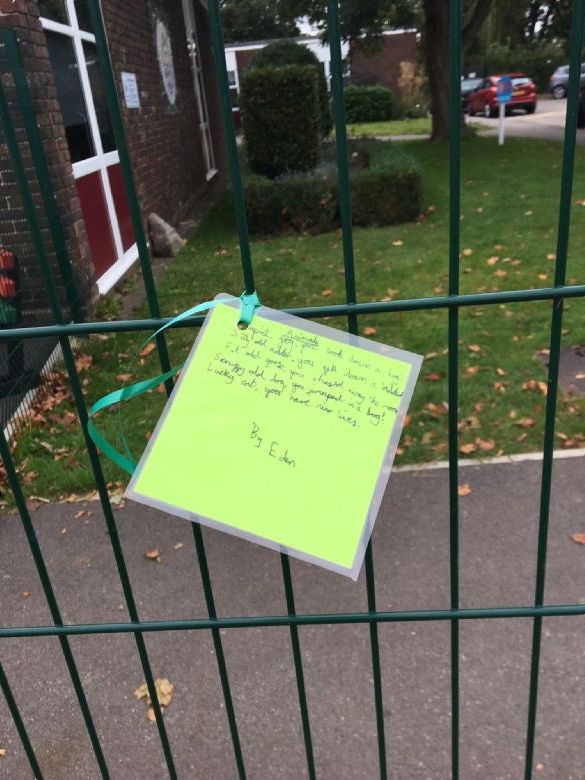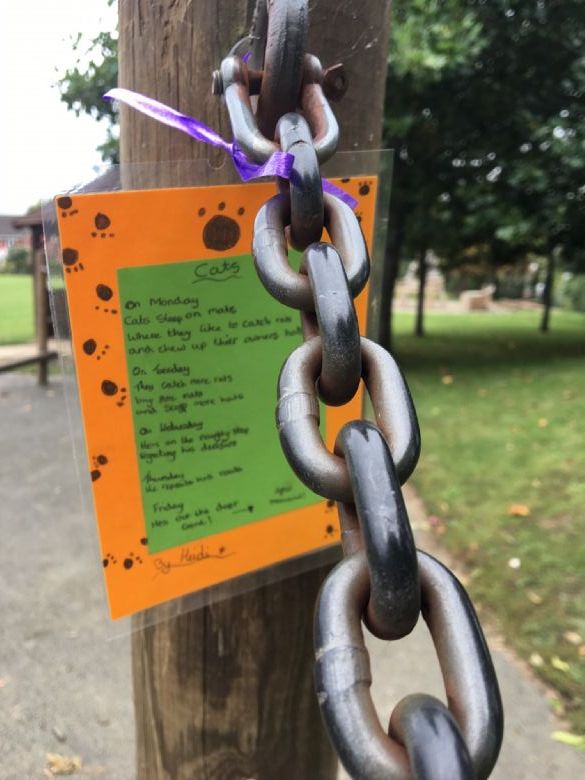 We have also had a tweet from Brian Bilston, otherwise known as the Poet Laureate and Banksy of the twitter world. We tweeted him to ask if he had any top tips about how to read his poem, Refugees which is recorded below:

They have no need of our help
So do not tell me
These haggard faces could belong to you or me
Should life have dealt a different hand
We need to see them for who they really are
Chancers and scroungers
Layabouts and loungers
With bombs up their sleeves
Cut-throats and thieves
They are not
Welcome here
We should make them
Go back to where they came from
They cannot
Share our food
Share our homes
Share our countries
Instead let us
Build a wall to keep them out
It is not okay to say
These are people just like us
A place should only belong to those who are born there
Do not be so stupid to think that
The world can be looked at another way

This was his reply… what an amazing tip with which to tackle our performance of Refugees in preparation for our End Goal on Friday! A huge thank you to Brian Bilston for taking the time to inspire our young people… we were very chuffed!