Hooking into 'Perform'!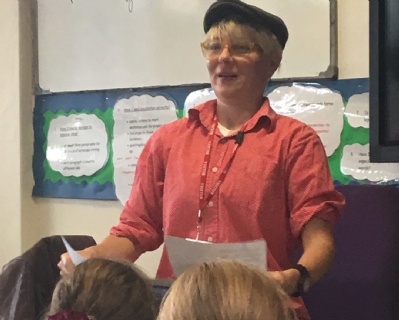 Our first whole school learning experience of the year, Peform, kicked off today with a visit from Emma McGordon who has been inspiring our children with her performance poetry!
She has performed poetry for each class during the day... Tiger class were treated to 'The Nightmail' by W H Auden as their introduction.
The children will be spending the week preparing to give a performance to an audience, thinking about the ingredients needed to produce something interesting and engaging.
Tomorrow we welcome visits from Roger Stevens and Zehra Hicks whose works will form the focus of our performances later in the week!