Joining the Shoal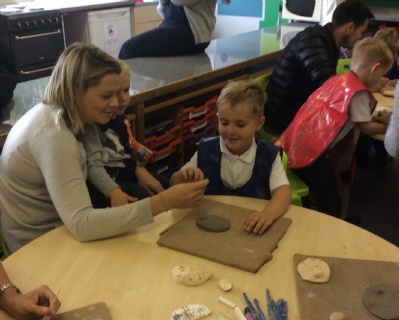 Our new reception children are settling beautifully into life at Fishbourne and we are delighted to welcome them and their families to our school community.
On Friday, reception parents took part in a workshop where they supported their children to create their unique fish to remind us each day as we walk through the door of our school that we believe there is 'only one you'! This principle guides our decision making and approach to learning, it is why we are here and something each and every member of our school community believe in.
We look forward to adding our new fish to our school shoal and supporting them to grow into courageous, determined, positive, collaborative and reflective learners.