Sports Day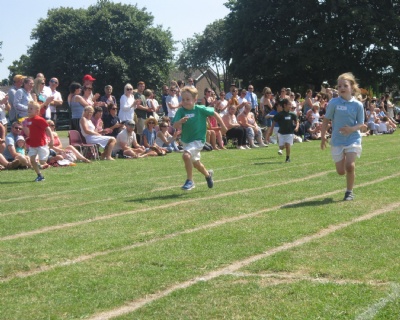 We were very lucky to have a glorious sun-soaked afternoon to enjoy sports day again this year.
Mrs Goodman organised a super afternoon which ran incredibly smoothly thanks to the sports leaders from Bishop Luffa, many of whom were ex-Fishbourne students. It was lovely to see so many of them again during the afternoon, confidently leading activities and giving the children encouragement along the way. The races were great fun, with some opportunities for competition which the children seized! Both the sprints and long distance races gave the children the opportunity to showcase their talents.
The children behaved beautifully throughout the afternoon, showing excellent skills of collaboration, positivity and determination. Congratulations to our green team for winning the greatest number of points during the afternoon and our yellows for their sportsmanship!