Sempai came to visit!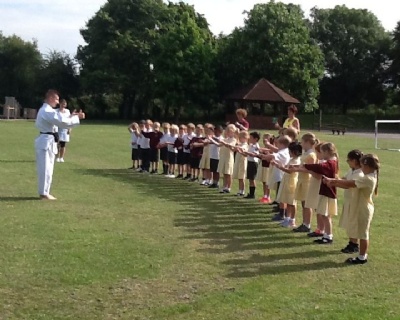 Penguin class became real Ninjas's when Sempai came to visit our class.
He taught us about Karate. We learnt that karate comes from Japan and that you only use karate to protect yourself and for fun in karate lessons. We also learnt how to bow and karate moves!
At the end of our session we made our karate promise to Sempai to only do karate in karate lessons.
Thank you for a wonderful morning Sempai.