Theatre Critics!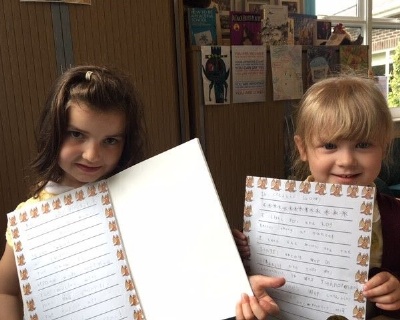 The first reviews have been completed in Elephant Class where our youngest theatre critics have been hard at work.
The quality of the independent writing is quite something… here are just a couple of examples:
Incredible Show!
I like Pearl and Zog beause they are funny! I loved the music and the songs! They were incredible! The theatre was fantastic. It was ginormous and the seats were comfortable. Go and see the massive orange Zog!
By Jessica
Fantastic!
You will be amazed to see Zog because they are all funny. The show is bright and colourful. The music will make you smile. The puppets are beautiful.
Please go. It's great!
By Eleanor