You Must Bring a Hat!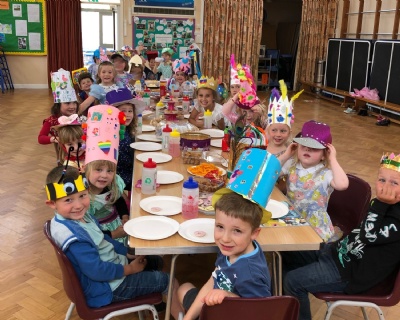 Last week, Elephant Class immersed themselves into a learning experience called 'You Must Bring a Hat' which is a book written by Chichester author Simon Phillip.
As a class we decided that our end goal was going to be to hold our very own hat party and we were set with the task of creating our unique hat over half term.
Throughout our week of learning, we enjoyed immersing ourselves in the text as well as making invitations, shopping lists, decorations, cakes and sandwiches! The party was a great success and was full of dancing, party games and food - we all went home with very full tummies!