TeachMeet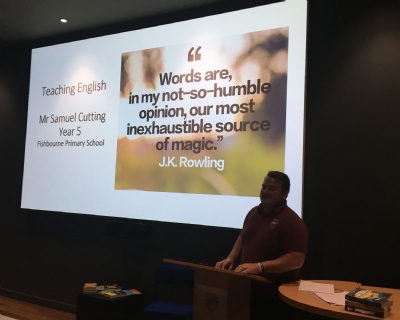 Last night our dedicated teaching team attended TeachMeet hosted at the University of Chichester by Rebecca Webb who we are so fortunate to be able to collaborate with each Thursday.
It was a lovely opportunity to go together as a team and hear about interesting and innovative ideas from other schools. During the evening we heard about a range of different techniques for inspiring a love of reading and writing.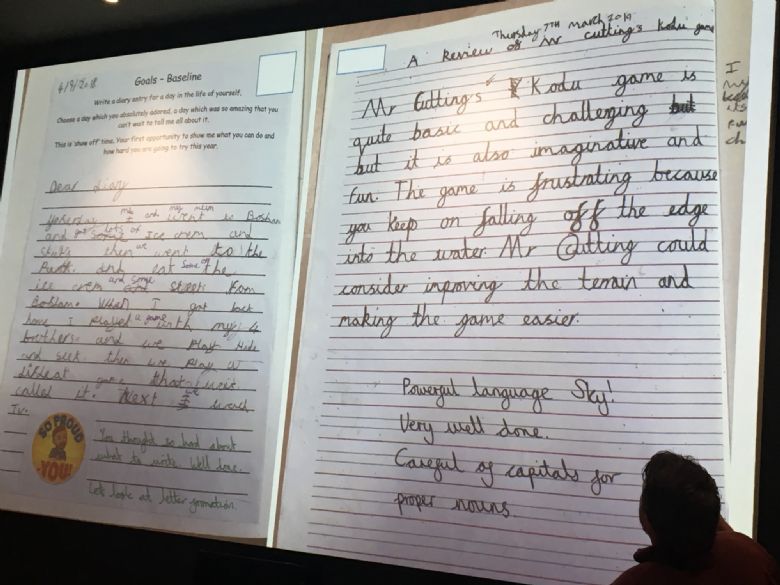 Mr Cutting presented some of the learning he has been doing with his Meerkat class - the ideas he shared ranged from: personalisation of learning; ownership of learning; making learning authentic and real; writing for real audiences and so importantly, instilling a real passion for reading. It was just wonderful to see some of our Meerkats writing displayed and celebrated! Congratulations to Mr Cutting... we all felt very proud of you.