Celebrating determination in writing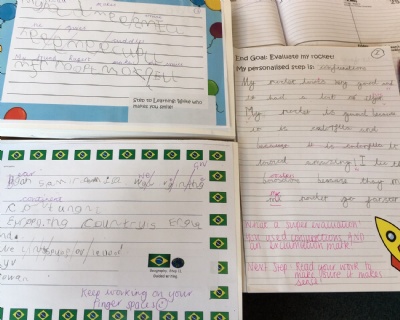 Today we celebrated a young man in Penguin Class who has made STUNNING progress in his writing.
Here are three pieces of his writing from the beginning of the year, mid-year and writing he created yesterday. He was able to tell us all about the improvements in his writing and exactly why he had chosen to use an exclamation mark after the word 'amazing'!

When we asked him which of the learning behaviours he thought he had used most, the answer was a very definitive DETERMINATION! Huge congratulations to Rowan – progress to feel incredibly proud of!