Ain't no mountain high enough!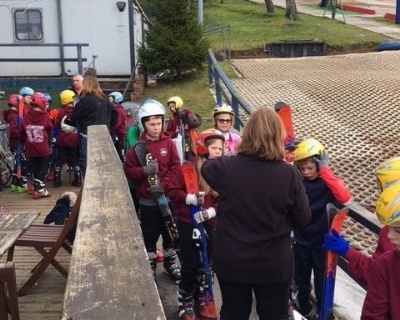 Our fabulous Panda Class are enjoying their hook into their brand new learning experience, Ain't no Mountain High Enough which is a geography based experience.
Today they are at Alpine Snowsports in Southampton putting all five our learning behaviours (courage, positivity, reflection, collaboration and determination!) to the test. Look out for the newsletter coming out at the beginning of next week for more about how this experience is HOOKING the children into their learning.