Playing in the sand!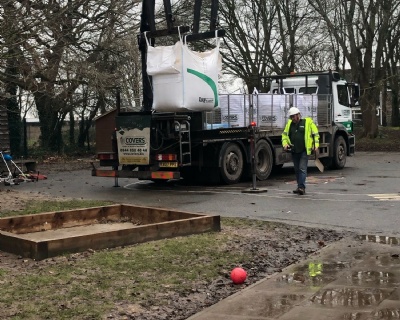 Thank you Covers for the generous donation of play sand for our sandpit!
The sandpit on the KS1 playground was looking very empty and a bit sorry for itself. Luckily some children in Reception made it their mission to clean it out. They worked for hours, using their determination and collaboration skills until it looked as good as new again - now all it needed was some sand! Thankfully the lovely people from Chichester Covers came and donated a tonne of play sand to us. We are so appreciative and can't thank you enough - Mrs Goodman can never get the children out of it now!