Festive fun making decorations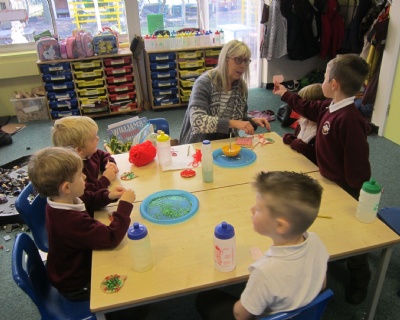 A very Christmassy morning was enjoyed by all in Elephants class on Tuesday.
Mrs Pollard our Early Years Governor, and Mrs Clutton our Bursar, who was renamed Mrs Christmas, both came in to help us make beautiful decorations which we will be taking home at the end of the term. Thank you both for coming to help us!