Year 4 Butser Farm trip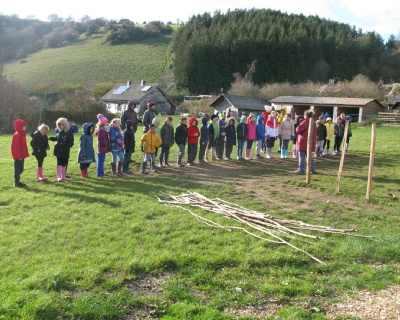 Tigers had a wonderful but rather chilly day out at Butser Ancient Farm HOOKING the children into their learning about how the Anglo Saxons lived.
The children experienced a variety of activities including how to make yarn from a fleece, build a wattle fence, sewing runes letters and dig up artefacts like an archaeologist. It was a wonderful experience for them to see what everyday life was like in Anglo Saxon times.