website journalists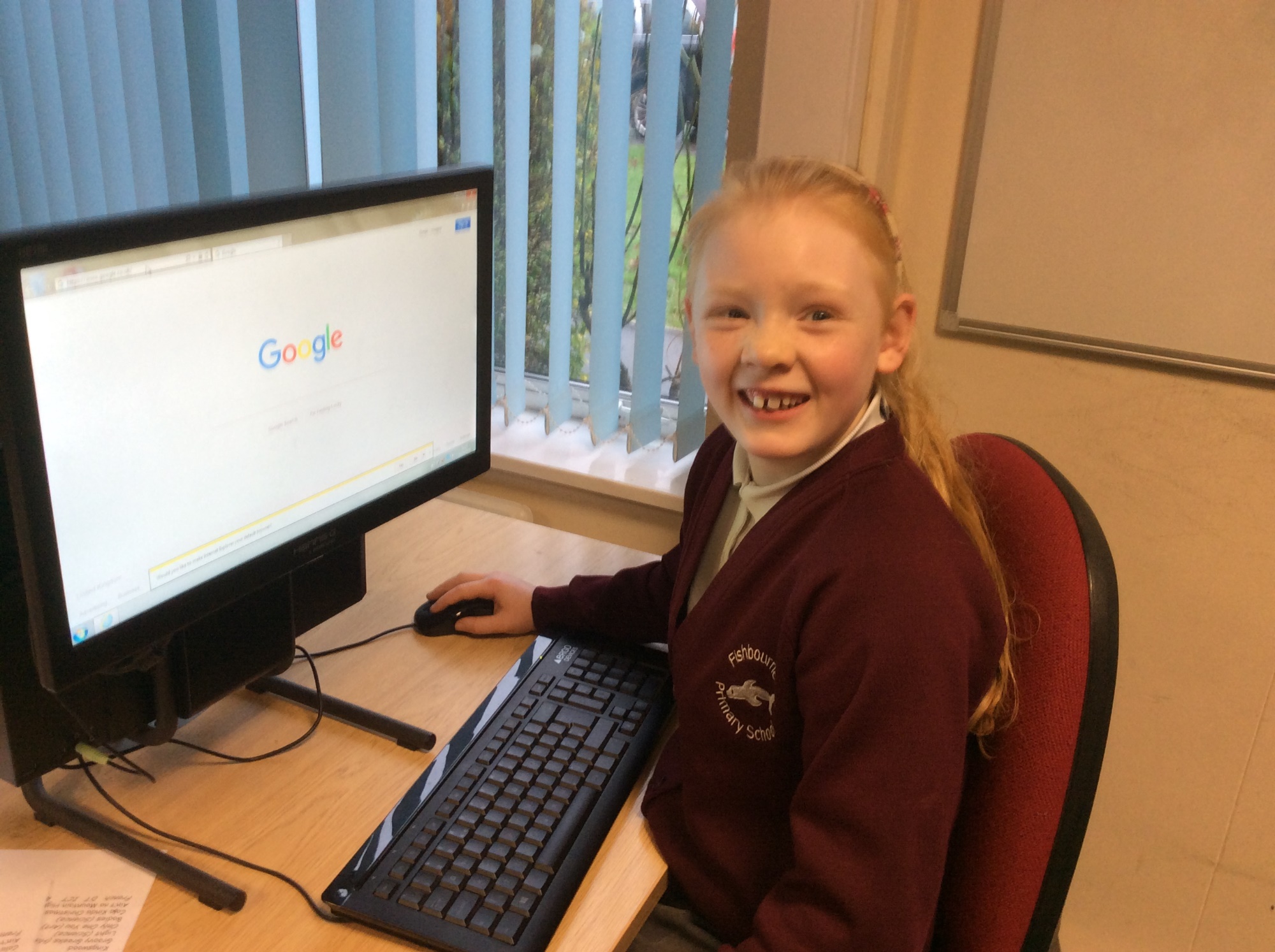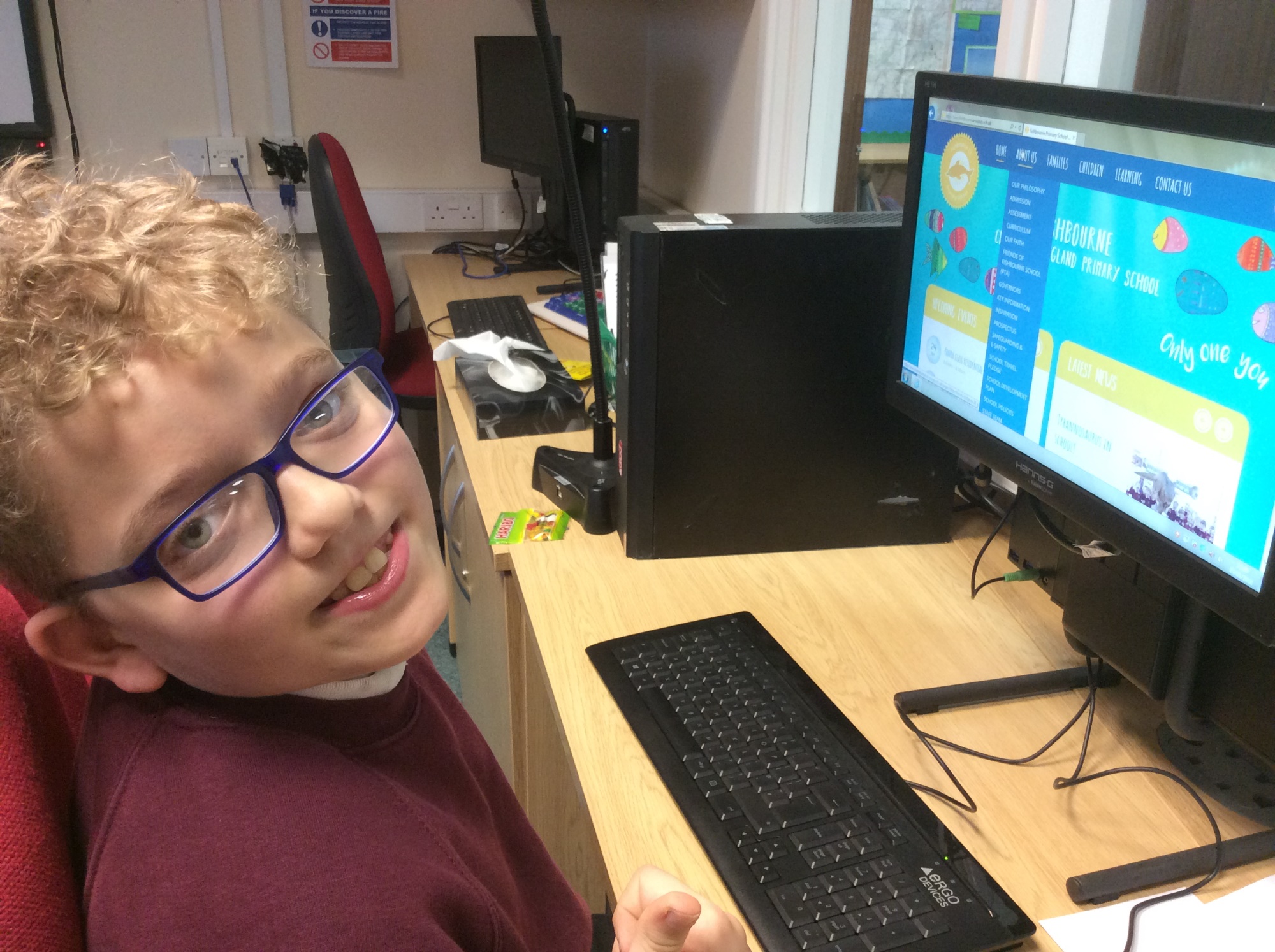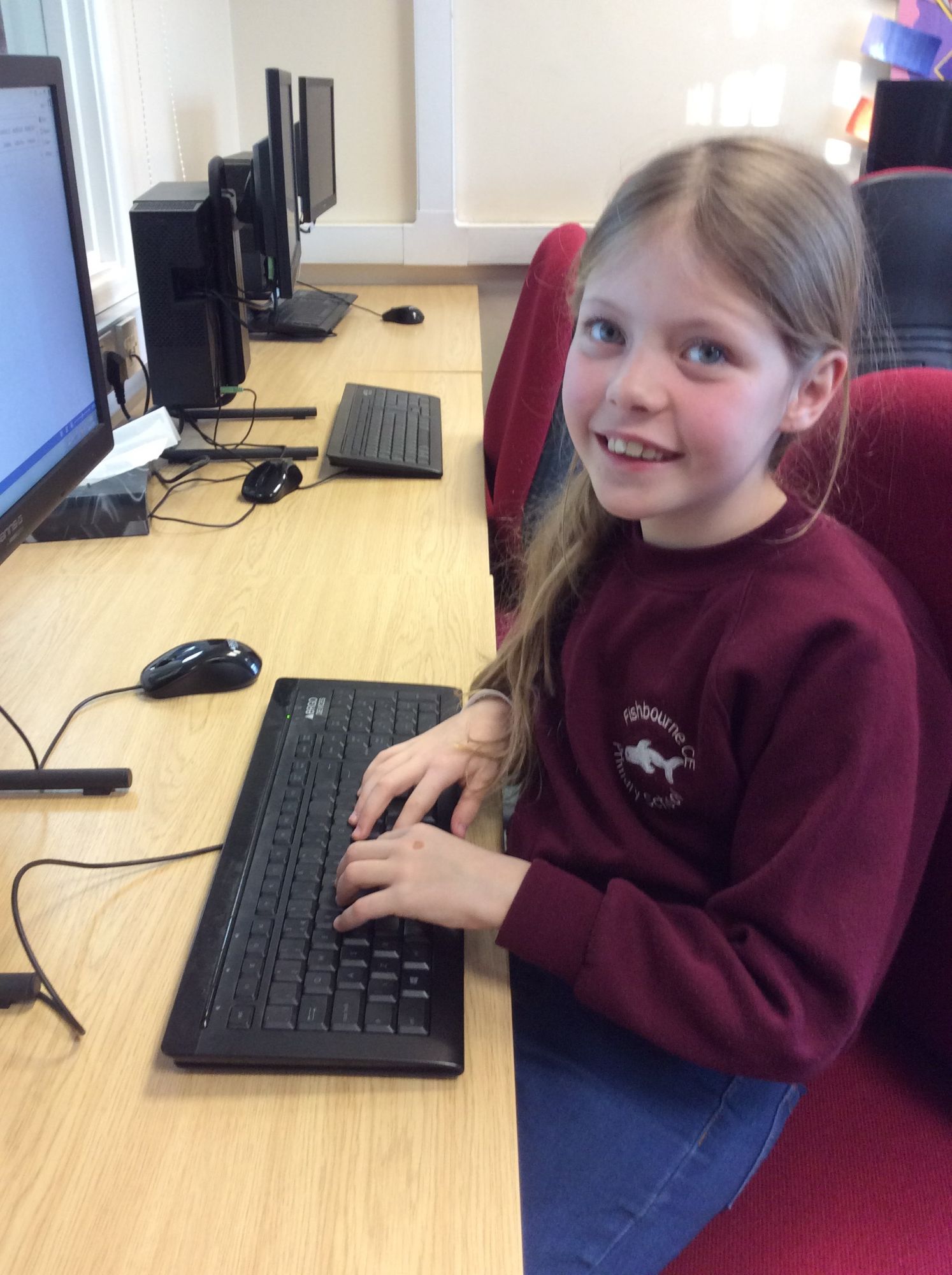 We are the website journalists who enjoy spending time keeping our website up to date with news from classrooms and sporting activities!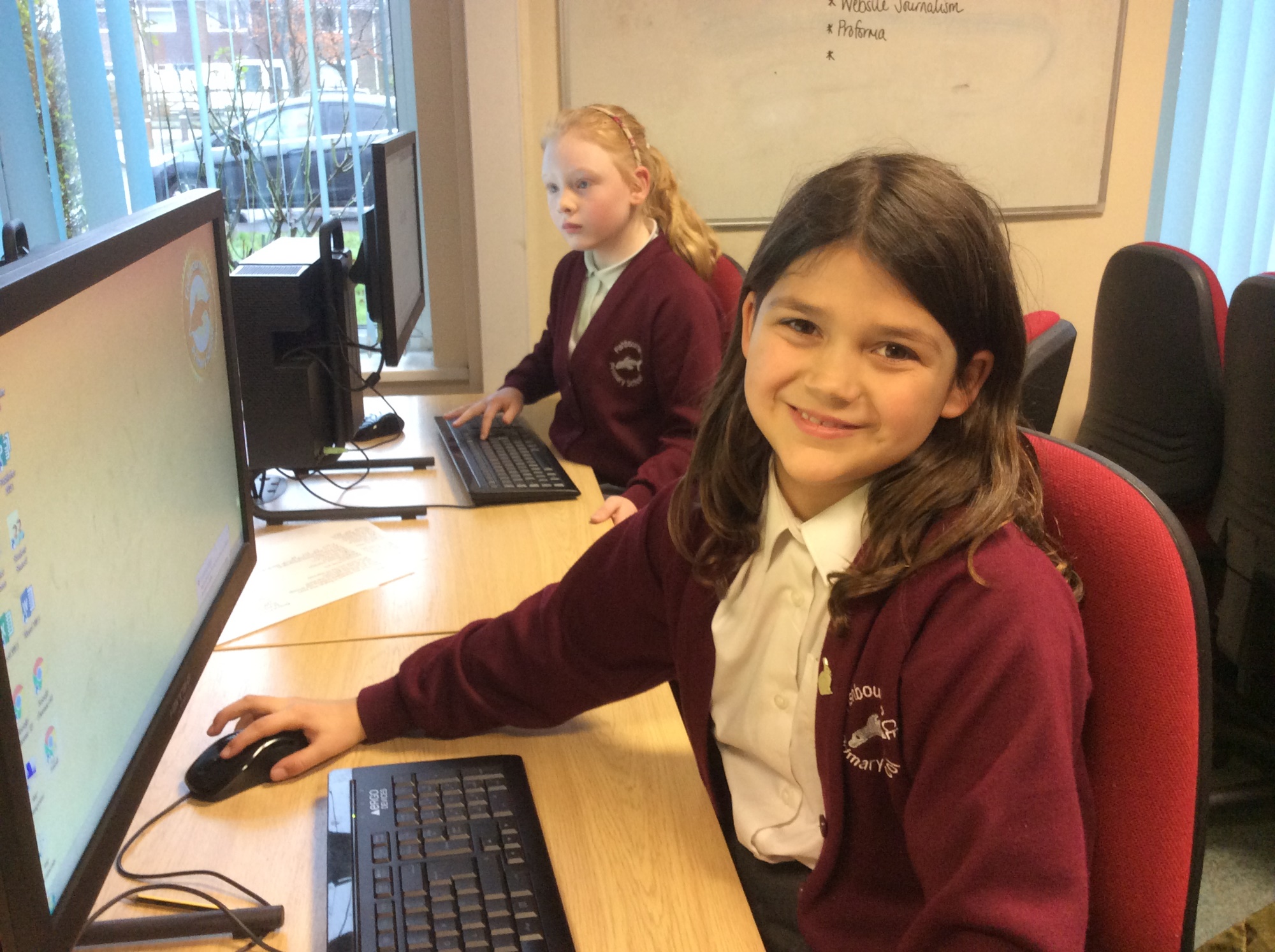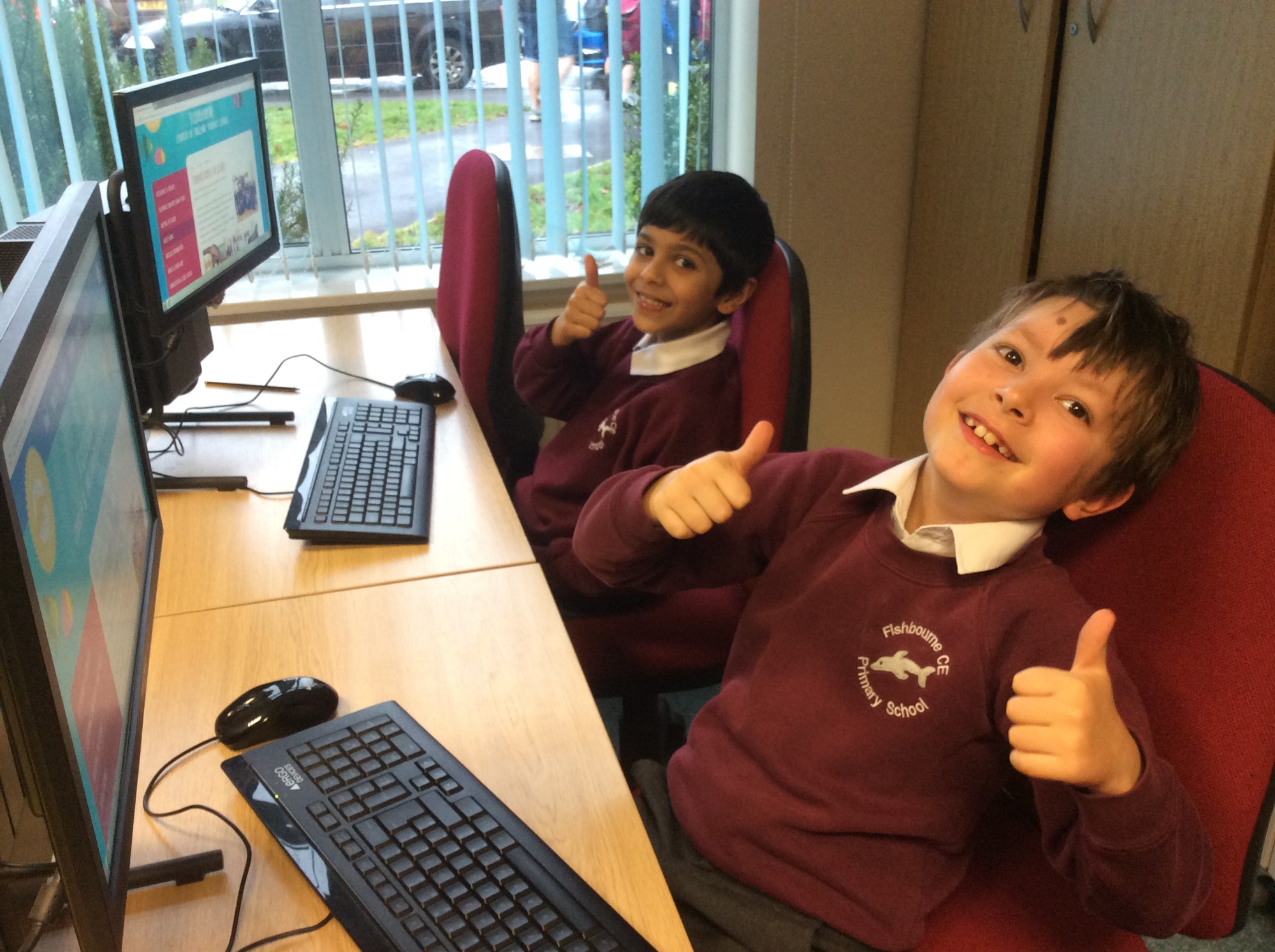 We meet once a week on a Tuesday after school and would love to hear from any children at Fishbourne who have exciting news to share.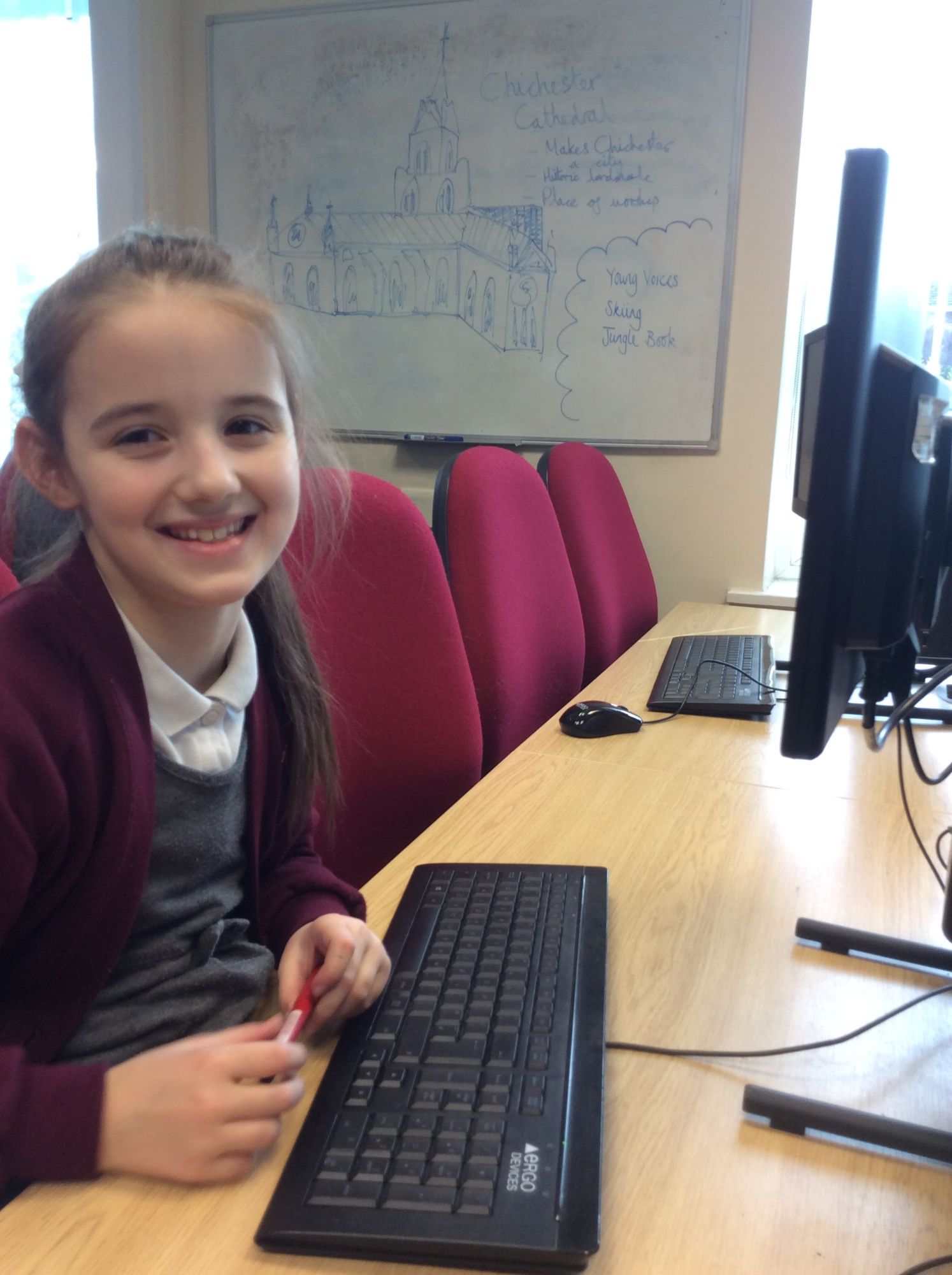 The website journalist team!
Name: Heidi
Likes: I like olives, cooking and my family.
Dislikes: I don't like tomatoes or the rain.
What's great about our school… The teachers and Mrs Day, maths club, writing and maths. I love the things that we learn in school and all the things that we do.
Name: Ishan
Likes: My family and friends, lasagna and pizza. I love games and McLaren 675 LT's. I like eating sweets EXTREMELY slowly!!!
Name: Felix
Likes: Football, other sports & pizza.
Dislikes: Creamy things and having to do chores!
What's great about our school… all the teachers and all the fun activities they have in store for us.
Name: Luke
Likes: Food (especially lasagna and mac 'n cheese), Formula1 and everything!
Dislikes: Rowing boats.
What's great about our school… we have laptops.
Name: Olivia
Likes: I like cooking and pizza website journalists.
Dislikes: I don't like olives, tomatoes or the rain.
What's great about our school… The teachers, Mrs Day, all the clubs. I also love the learning experiences, especially 'Only one you!'
Name: Ksenija
Likes: swimming, reading, painting and my friend, Megan.
Dislikes: Dancing, writing long stories and singing.
What I like about our school: I like learning new things at school because you can discover lots of facts about something you don't know.
Name: Katie
Likes: Roller-skating, playing games on my tablet, drawing.
Dislikes: Spicy food and horror movies.
What I like about school: Mrs Day, art and English.
News and reviews from our classrooms...
Year 4 trip to see The Jungle Book at the Festival Theatre:
I liked going to see the Jungle Book because there were loads of loud bangs and loud noises. My favourite part was when the monkeys came out and did their dance so Mowgli would go on their side so Shere Khan would like them to pay more attention to then. What I loved about the Jungle Book was the costumes because Shere Khan's costume was really sparkly and very orange. It even said Khan on the back of it! Baghera's costume was so soft, smooth and fluffy. Balloo's outfit was like a farmers outfit but soft and smooth. The monkeys outfit was very orange. Olivia
Whenever Shere Khan jumped out there was a loud bang and it was fun! Some people jumped and when we came to the part when the man village got shown all the ladies were wearing lovely dresses. Heidi
Young Voices at the O2 arena
Young Voices was one of the best experiences in my life. I really enjoyed it because everyone that went two years ago must have forgotten how high the seats are from the stage because no one warned me about it! I was scared at first but luckily got used to it and unfortunately got moved a lot higher but still got to sit with some friends. IT WAS THE BEST THING EVER! Felix
Year 6 Skiing Trip!
It was hard to ski! I fell several times but I got the hang of it. I also did donuting; that was easy and fun! The funniest moment was when Mrs Buchan and I flew down the hill! Luke