Whole School Learning Experiences
Whole School Learning Experiences offer us a wonderful opportunity to enjoy learning together as a whole community! During these very special times, staff are able to plan for learning together and children can learn in mixed age groups. There is a tremendous sense of togetherness in school at these times and opportunities for unexpected connections to be made – both for children and grown-ups! So far, we have enjoyed...
CHOOSE RESPECT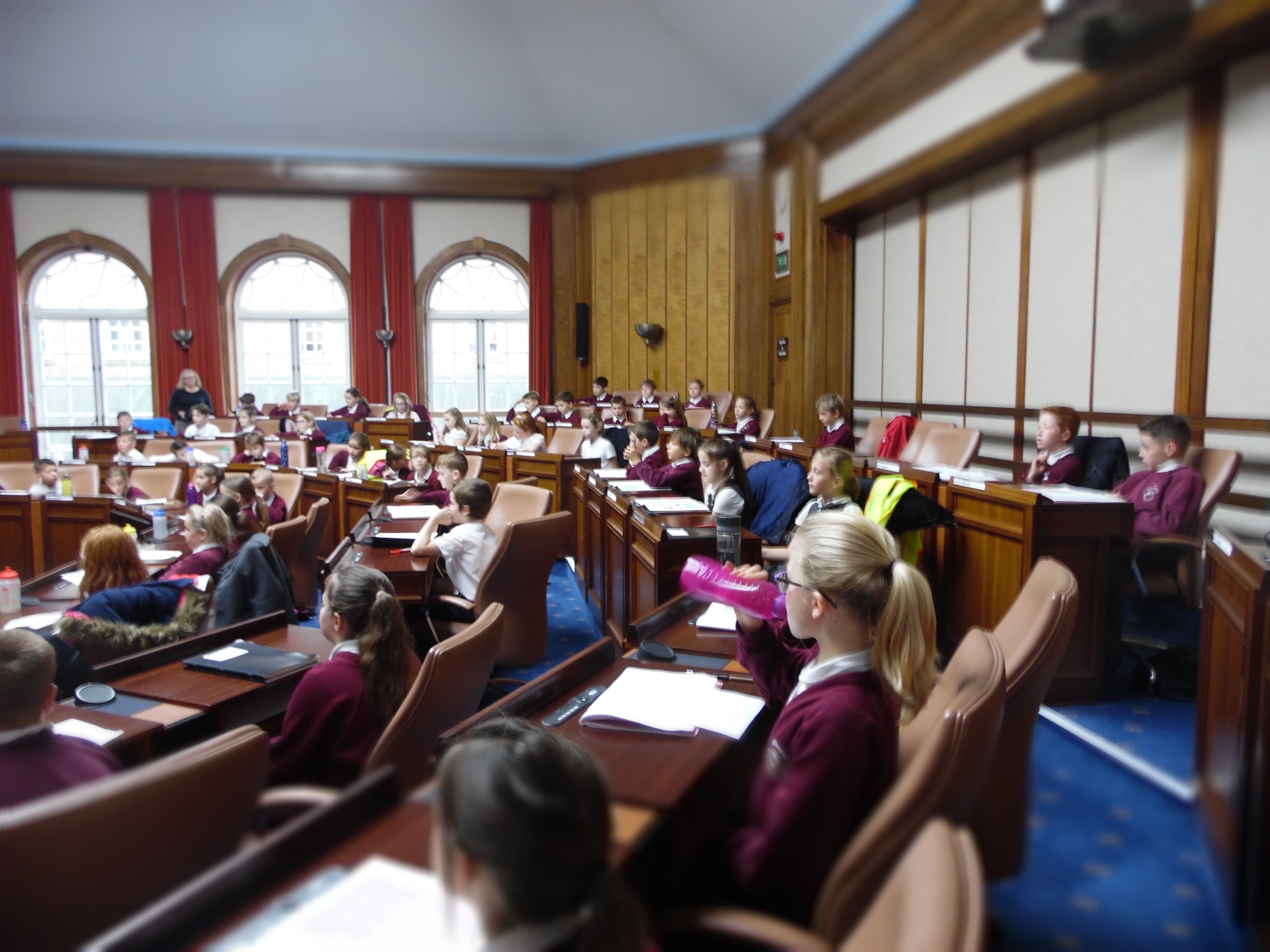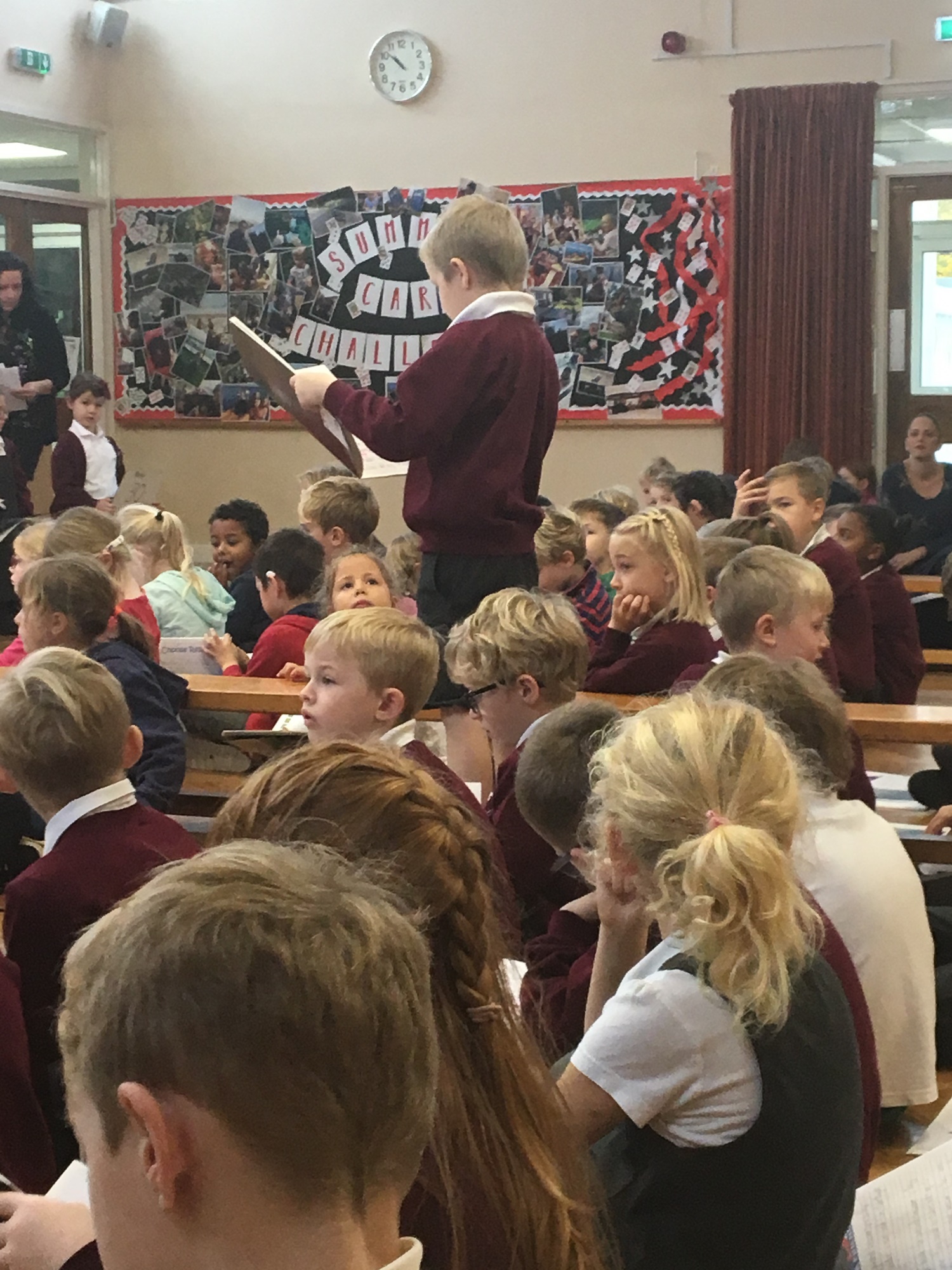 'Should bullies be helped or punished?'
Well the debate got started straight away as teachers carefully planned each step of this PSHCE led experience! We split into Years 1-3 and Years 4-6 with our end goal being to debate this complex question. As we planned, we knew our children would have super opinions backed up with thoughtful explanations, but my goodness, our children were very passionate indeed!
Carefully crafting their opinions, using modelled writing and a raft of different word choices, the children produced some absolutely amazing pieces of writing. The use of film, role play and circle time featured heavily in providing some outstanding deep thinking. This really made the children's writing truly meaningful and personal.
Year 4-6 finished the week with a super debate held in the council chambers of Chichester District Council. It was said by one of the invited observers, that it was one of the best debates seen in some time! Years 1-3 impressed invited parents with their wonderful use of language and confidence in presenting their opinion.
We are so proud of our children and this work will feed directly into our Anti Bullying Policy. What a super Learning Experience!
Where in the World?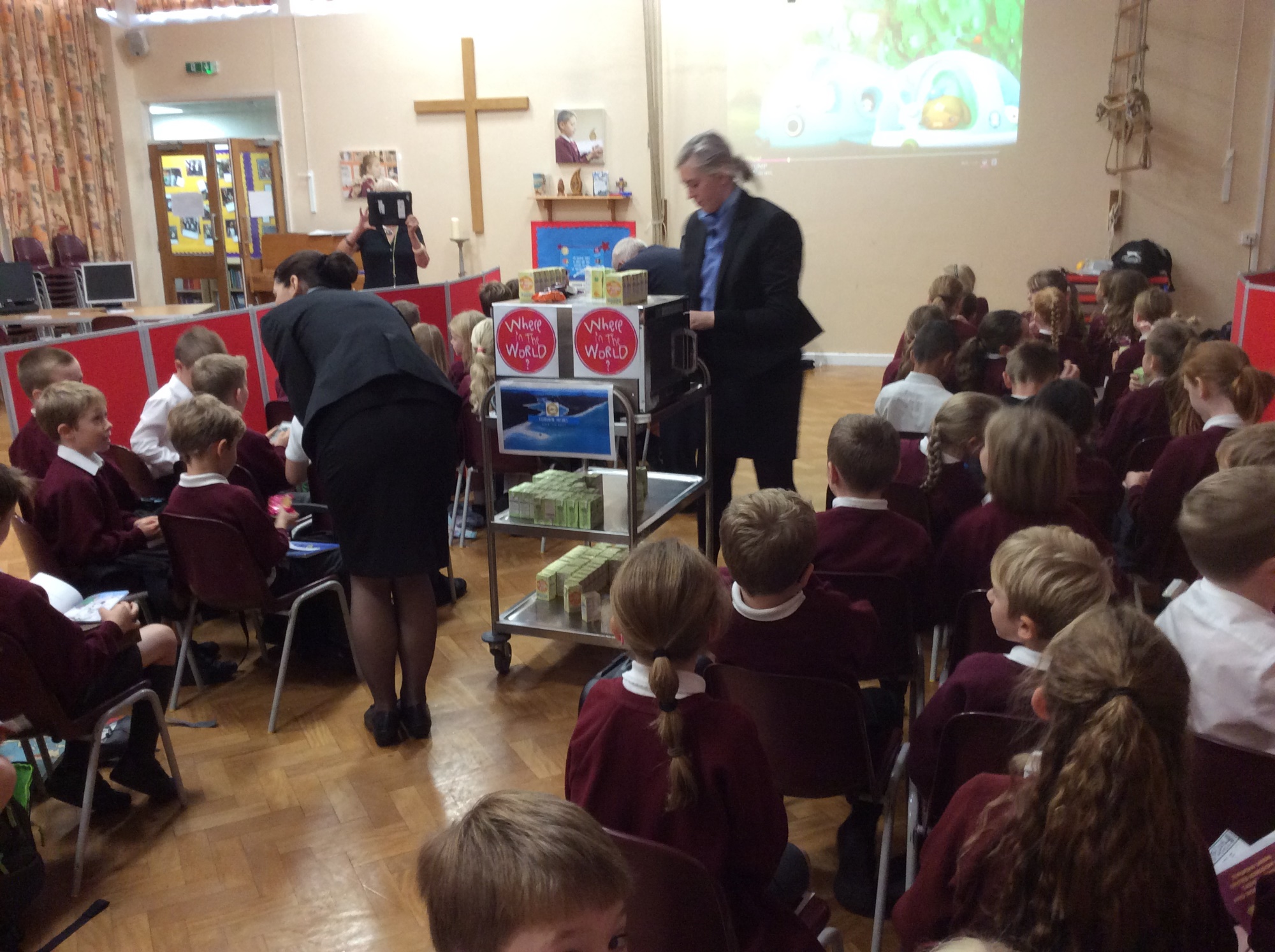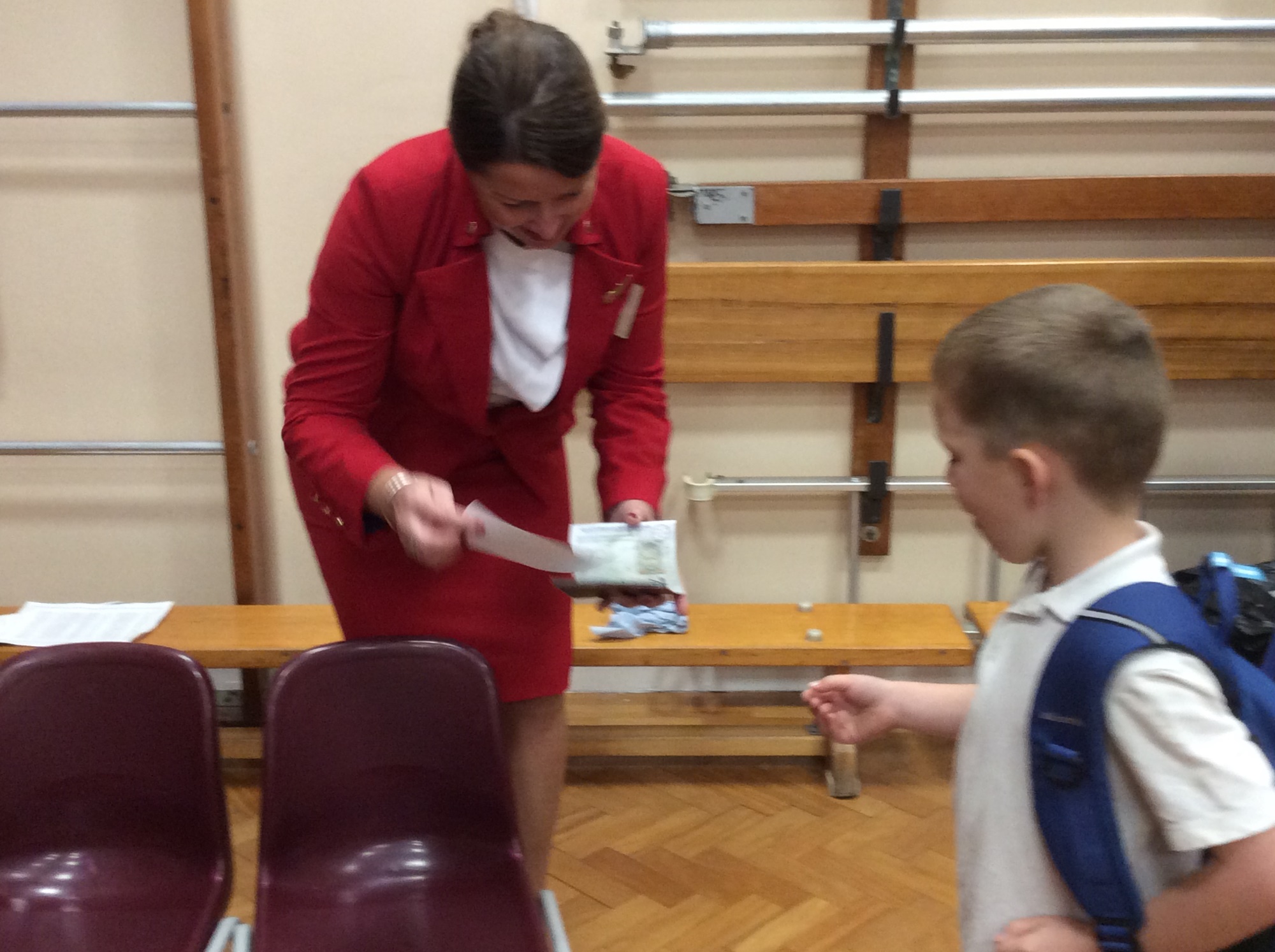 As we planned this learning experience we knew we wanted to work hard to ensure that the core geography learning was equally as strong as the reading and writing!
The children started this experience by checking in, passing through security and passport control and boarding their flights (in the school hall) to travel to Brazil and South America!
The children enjoyed comparing and contrasting human and physical geography between their home country and their destination and, very importantly, within their destinations. The children gained a deep knowledge about the country they visited - diverse places, people and resources, as well as human and natural environments. They learnt that our perceptions of overseas locations aren't always accurate!
Fishbourne Bureau of Investigation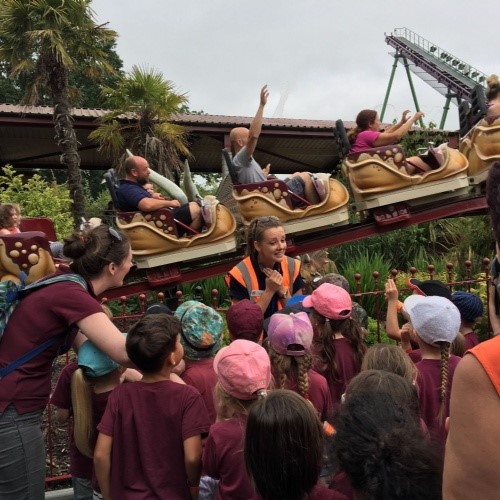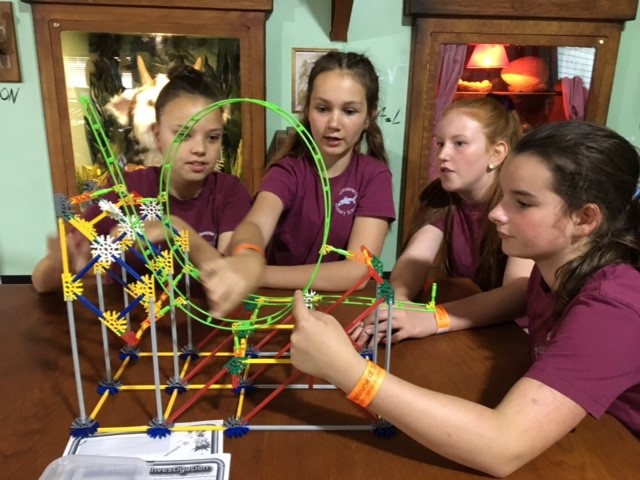 We kicked off our whole school FBI learning experience with a whole school adventure to Paultons Park where we became the Fishbourne Bureau of Investigators - exploring and investigating the forces at work on rollercoasters! What a brilliant HOOK into our first ever whole-school science based learning experience. The children had a wonderful day- there was much learning, laughter, excitement and fun experienced by all. On their return to school, each year group took on their own investigative learning in the field of forces. As far as hooks go, it was undoubtedly one of our favourites!!
A Small Miracle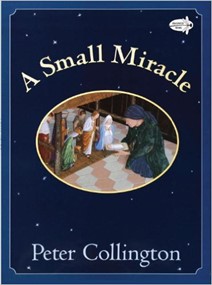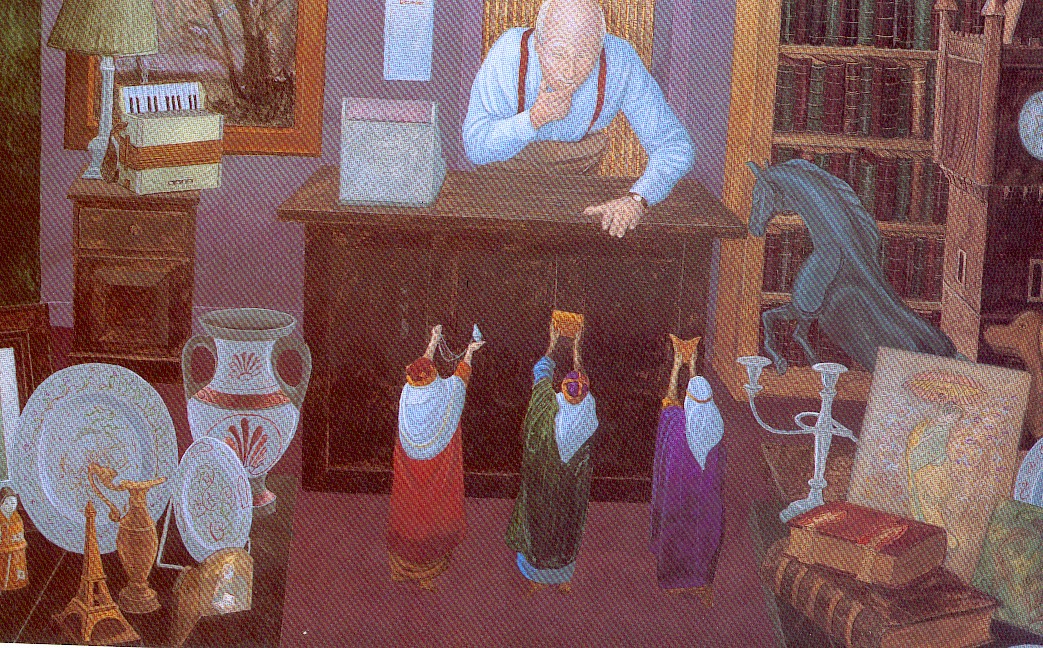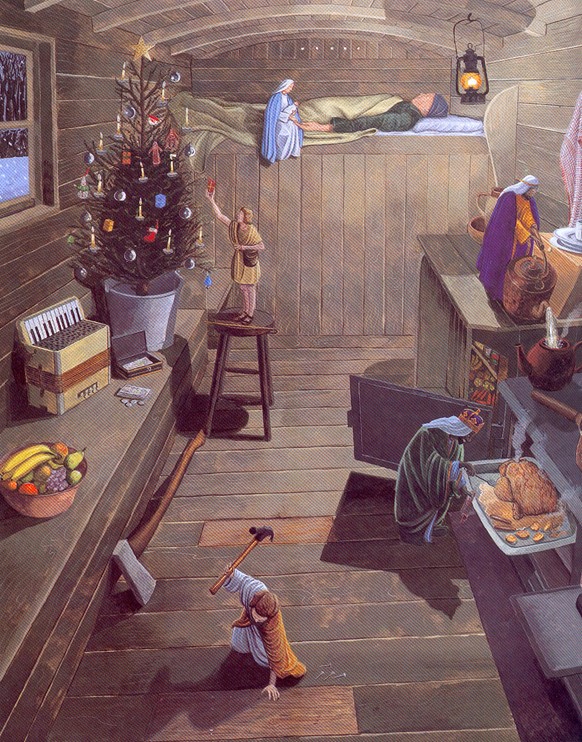 An unusual arrival of a shepherds hut and an uninvited visitor appeared on the school field a fortnight before Christmas, and so began our first ever learning experience at Fishbourne Primary. It was all rather mysterious and created a great sense of curiosity in children and parents alike. We used a wordless picture book to explore the theme of Christmas and produce a wealth of personal and imaginary reflections about the Christmas celebrations.
World of Words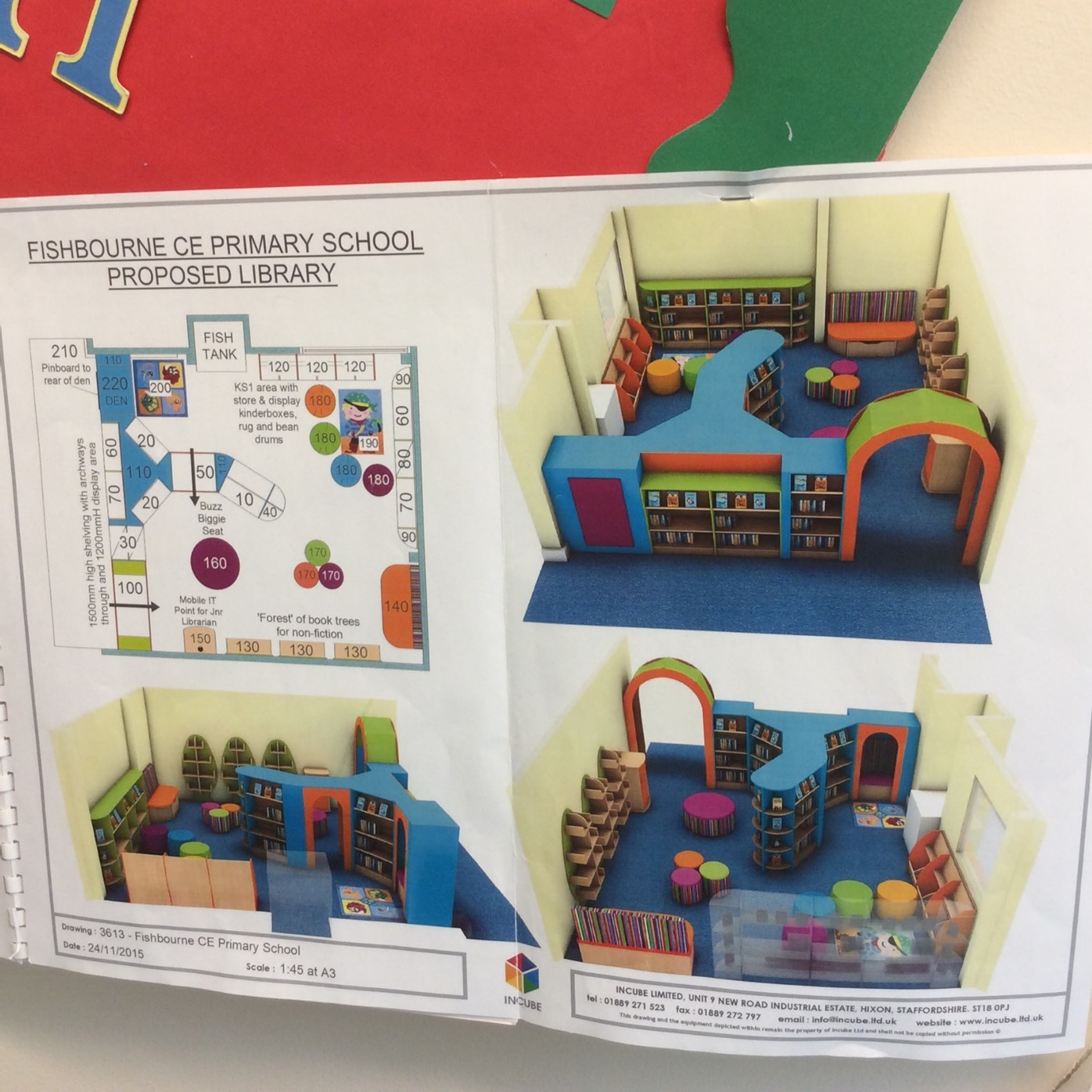 A year of fundraising marked the opening of our brand new school library which was designed by the children. We celebrated this occasion with our second whole school learning experience which culminated in a Mad Hatter's tea party on the school field.
When I grow up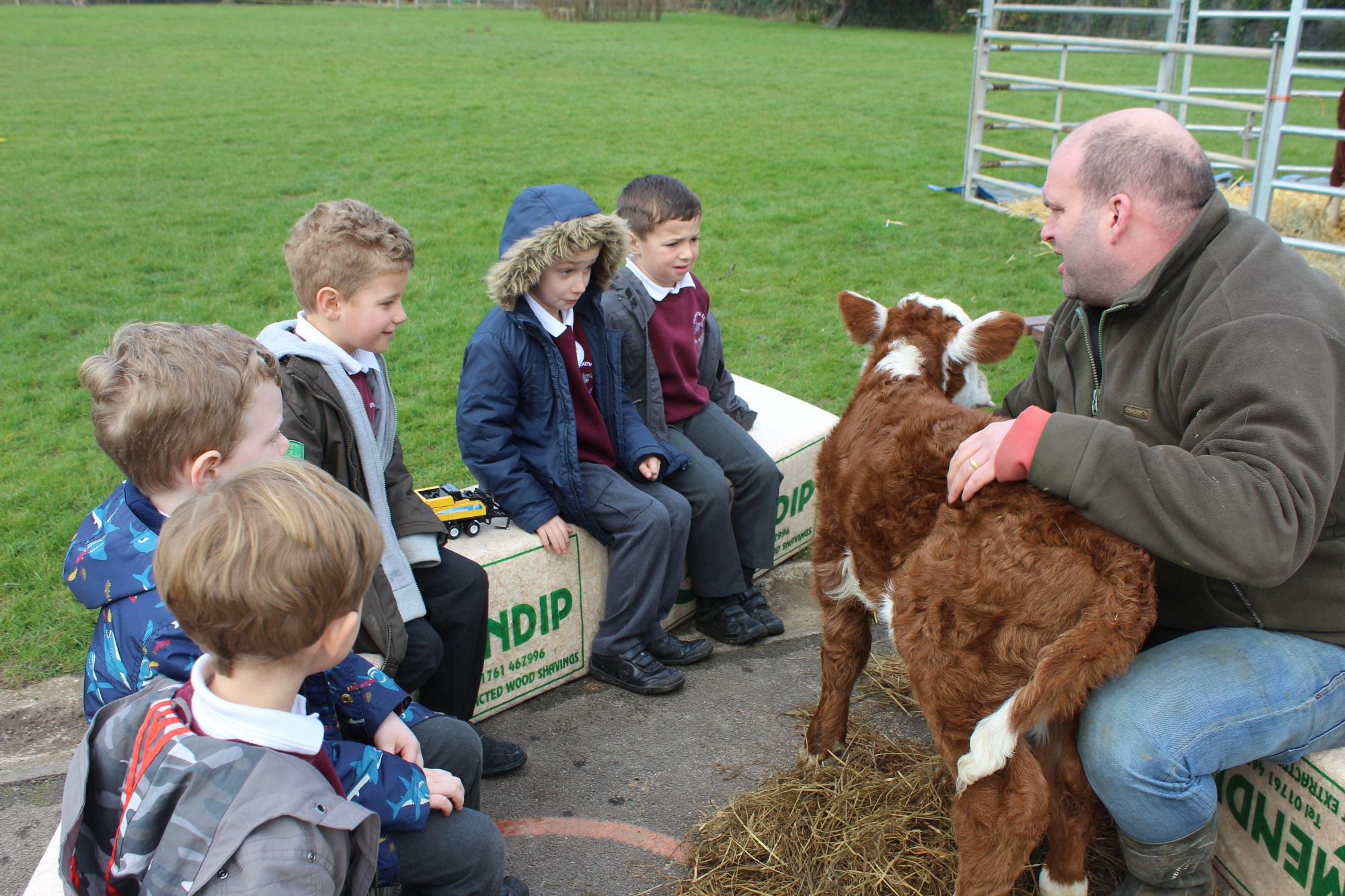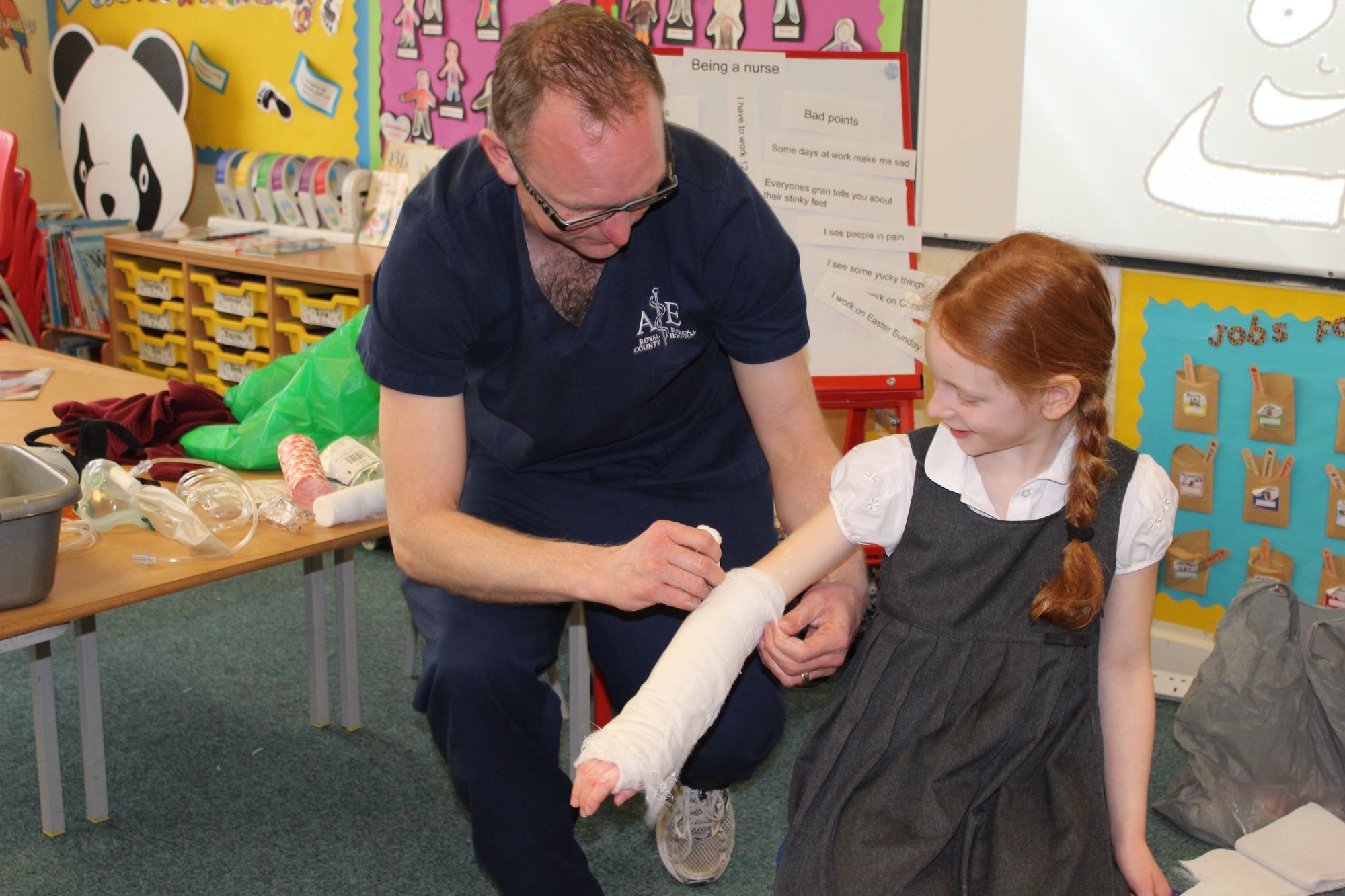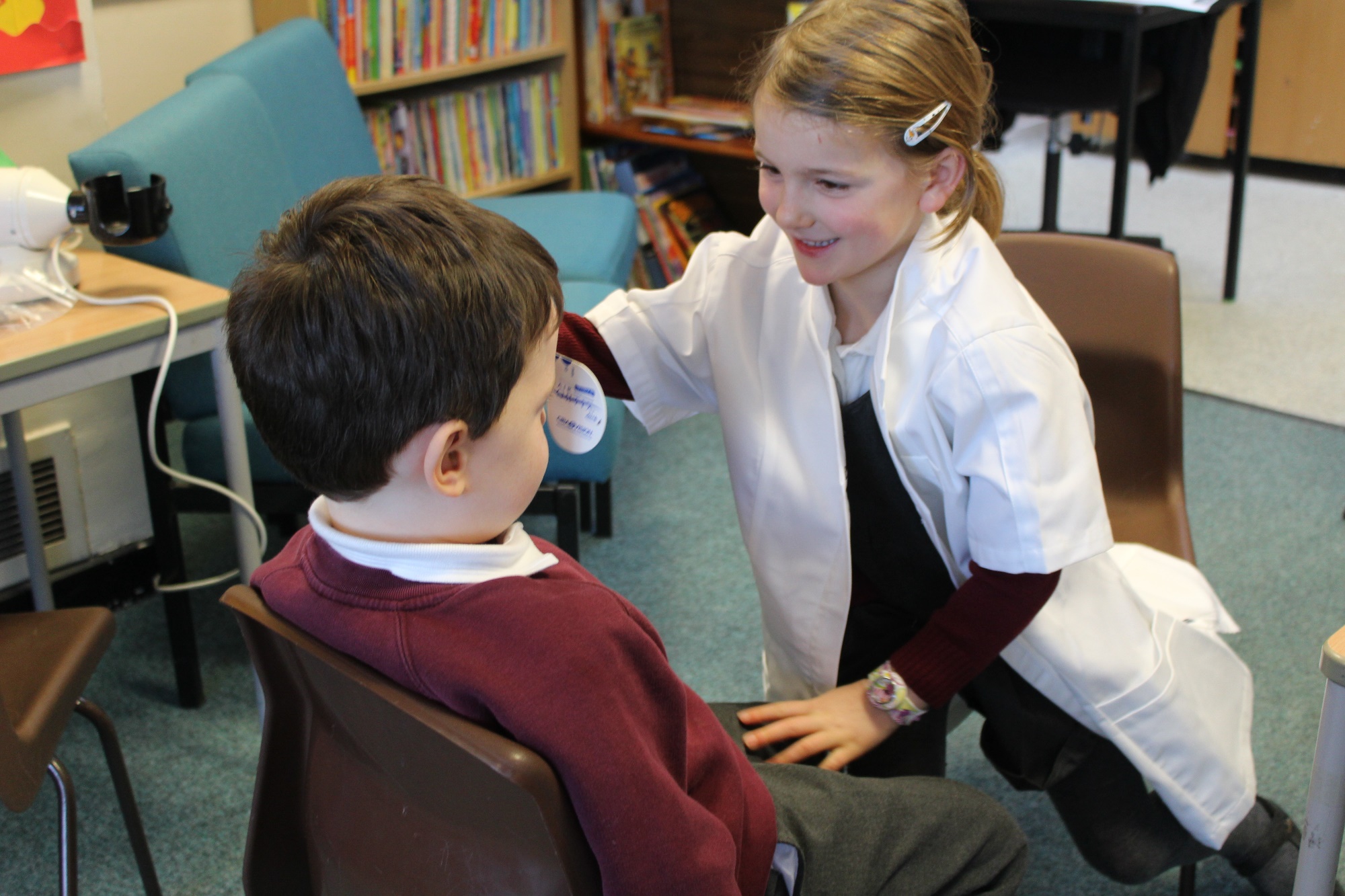 A learning experience that Mrs Day has been dreaming about for years and she was excited that we finally had the opportunity to provide a primary-styled work experience placement to give our children a taste of what opportunities could lie in store for them if they work hard! Our older children enjoyed a visit to Kidzania in London while the younger children worked alongside Chichester College to have similar experiences in and around school. Throughout the fortnight, we welcomed visitors who enthusiastically shared information about their careers and callings. Throughout the experience the children were able to ask questions, gather information and get a glimpse into some of the opportunities that all their hard work during school would be rewarded with!
Fantastic Elastic Brain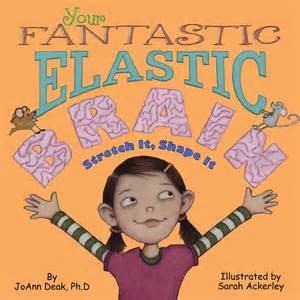 The culmination of the journey the staff team had been on in exploring their pedagogy for teaching and learning. Teachers, governors and parents had been talking a lot about what we want learning to look like for the children at Fishbourne and now it was a chance to give the children their voice! We ALL spent a fortnight learning a brand new skill: skateboarding, ball room dancing, Makaton, juggling to name just a few! During this time we talked a lot about what effective learning looks like and then we tried to define what made us good at it!
At the end of the fortnight, we agreed on five key learning behaviours which were: determination, courage, positivity, self-belief and team work. As grown-ups we felt that being reflective was also a very important learning behaviour that we wanted to foster in our young people. The children graciously agreed we could be given a term to prove to them how important this skill is.
'Mirror, Mirror on the Wall'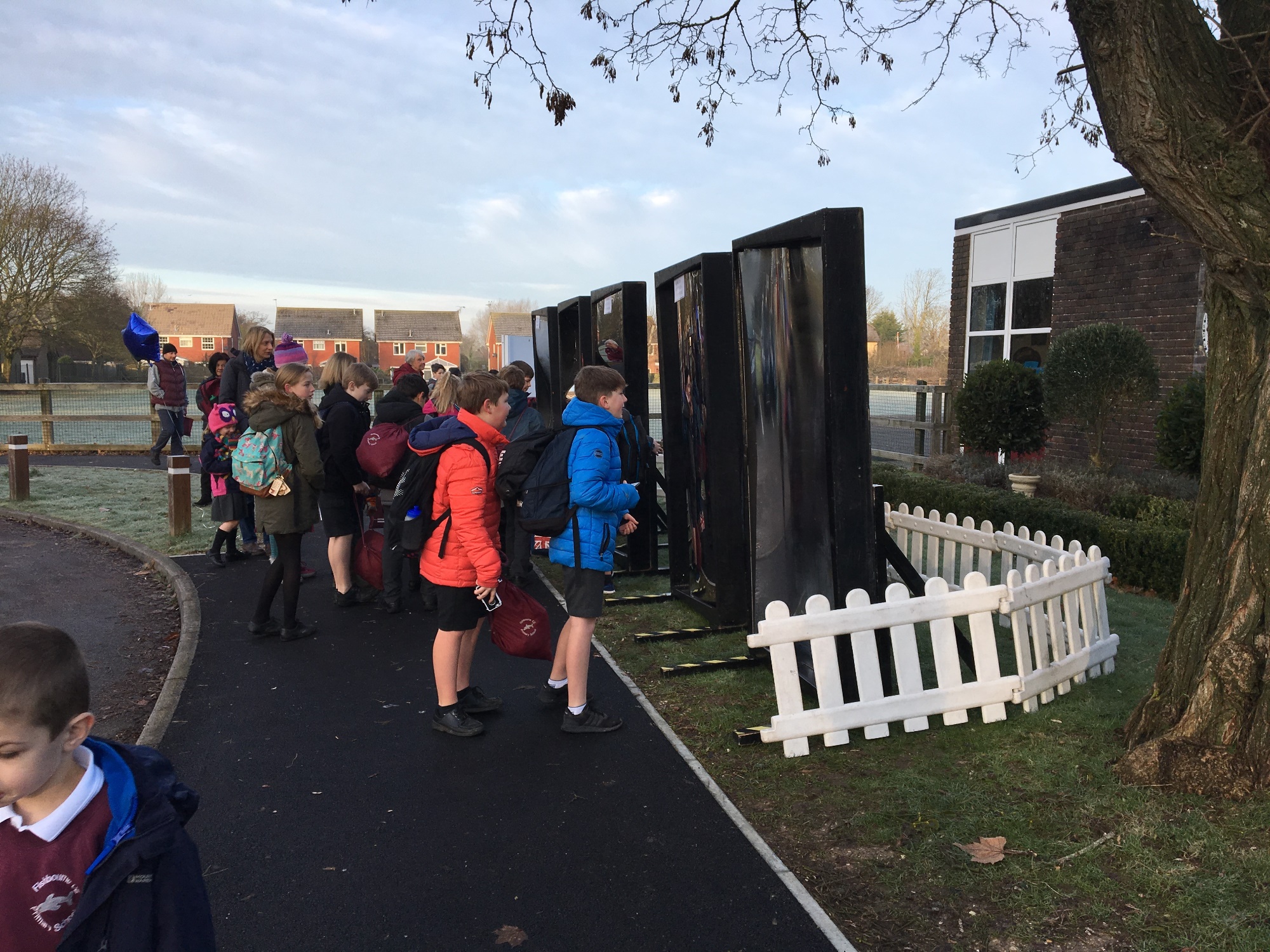 A response to the challenge to prove to the children how important reflectivity is as a learner! The children arrived at the school gate to find the pathway lined with crazy mirrors which they took delight in using! We spent a fortnight learning how to be reflective – looking at both our physical reflections AND more importantly our personal reflections. The children were then supported to write their own mid-year learning reports which proved to be of superb quality and contained some very perceptive and careful reflections on themselves.
BILLIONS OF BRICKS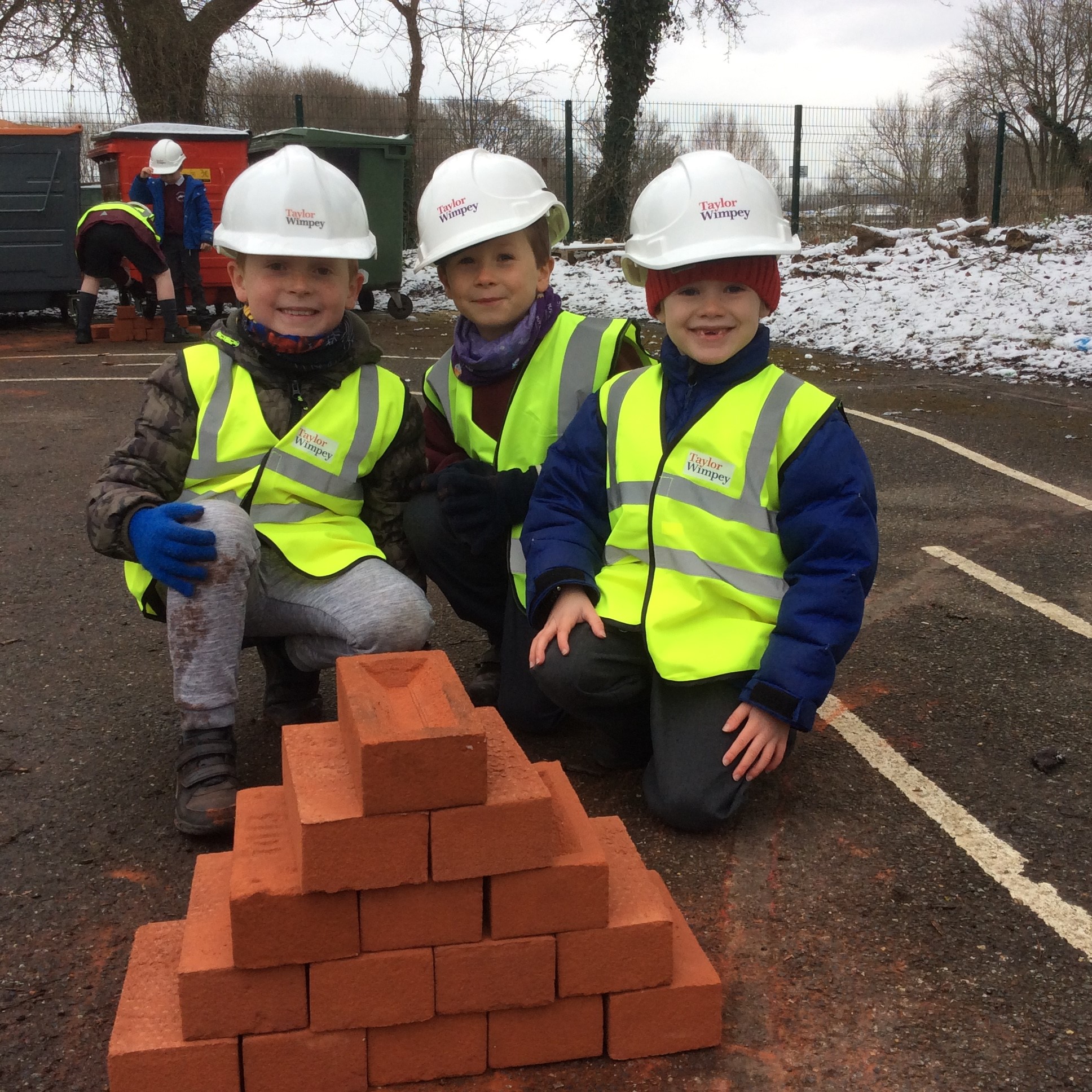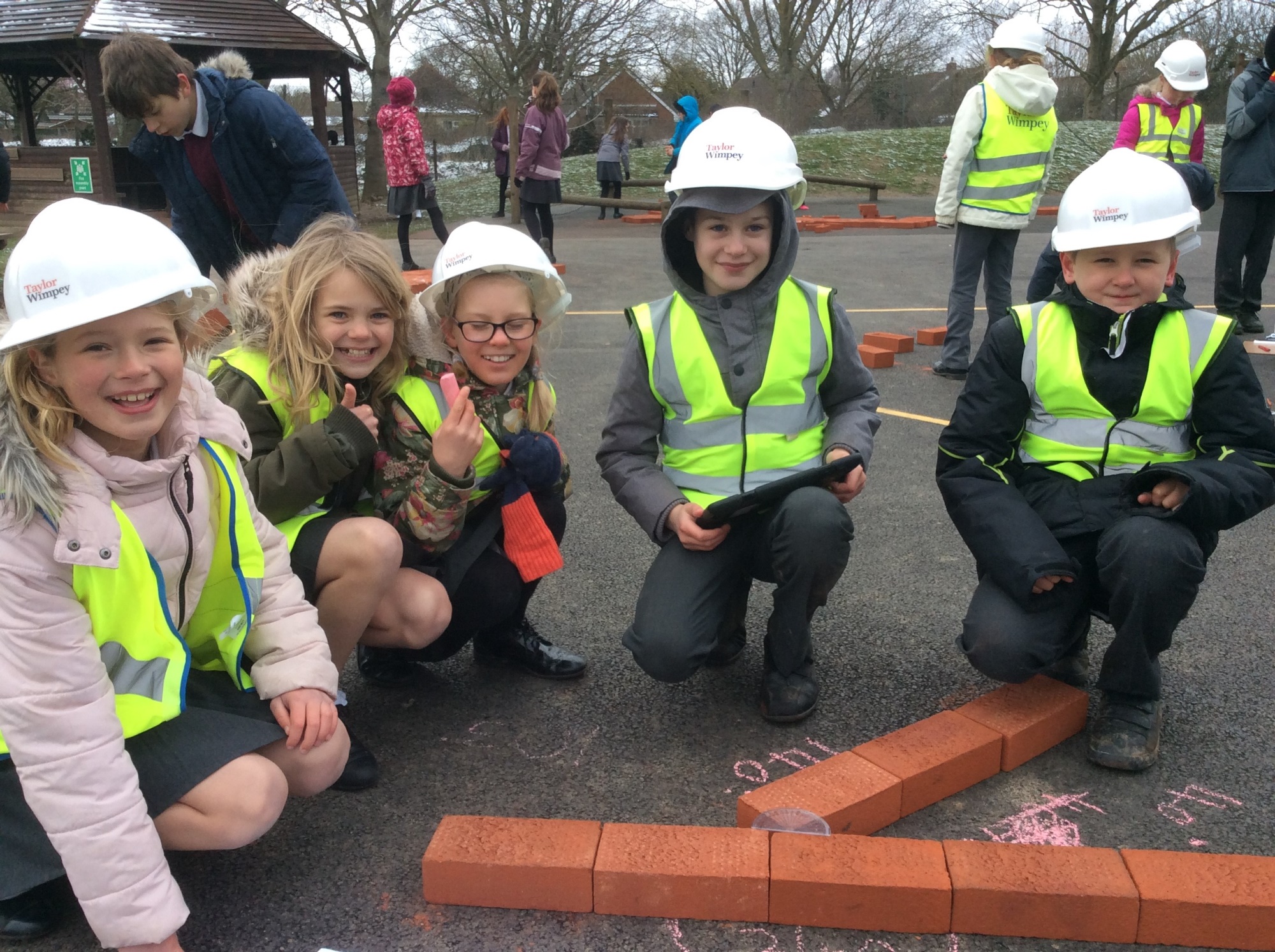 Our first ever mathematics focused whole school learning experience. Using the picture book 'Billions of Bricks', together with a huge delivery of bricks, hard hats and high-visibility jackets, the whole school threw themselves into a hands-on, real-life sequence of learning deeply rooted in the conceptual understanding of maths. It was absolutely fascinating to see the different ways in which collections of bricks could inspire our thinking...
From Bob the Builder, to Goldilocks and the Three Bears, to Goodwood Racing Circuit - we designed, measured, calculated and built for a wide range of audiences and purposes. It turned out to be a super fortnight of brain stretching, real life maths for everyone to enjoy!